Prepare Yourself for a Dental Assisting Career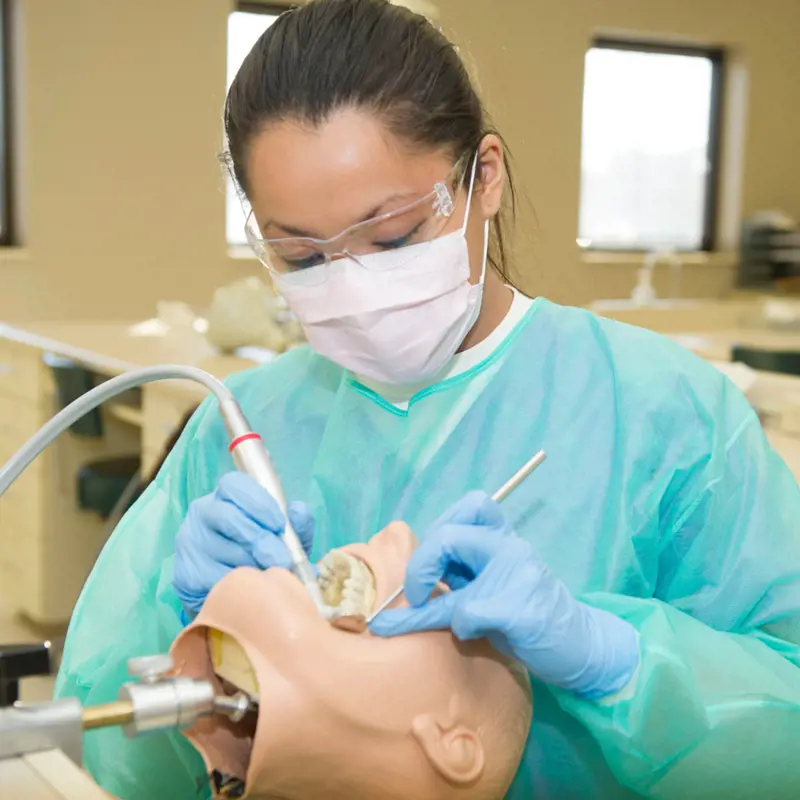 The dental assistant is an integral member of the oral care health team, performing procedures at chairside, in the laboratory, and the dental business office. A USI dental assisting graduate possesses the knowledge and understanding of the legal, ethical, and professional standards of dental assisting along with clinical skills to function in general and specialty dental practices.
Career Outlook
Dental assisting has been identified by the U.S. Bureau of Labor Statistics as one of the fastest growing professions and is expected to grow 25% in the next 10 years. Due to population growth and an aging population, dental assistants are needed to meet the increased demand for dental care that exists in the United States.
---
General Disclosure of Program Licensure or Certification Requirements
The Dental Assisting program offers programming that may lead to certification in the state of Indiana. Certification is not required for employment in the state of Indiana. The university has not determined if the program meets certification requirements in other states.
---
Accreditation
The Dental Assisting program is accredited by the Commission on Dental Accreditation of the American Dental Association. The Commission is a specialized accrediting body recognized by the United States Department of Education. The Commission on Dental Accreditation can be contacted at 312-440-4653 or at 211 East Chicago Avenue, Chicago, IL 60611-2678. The Commission's web address is: http://www.ada.org/en/coda.