The USI Foundation's mission is to attract, acquire, and manage donors' charitable gifts to support and sustain the goals of the University of Southern Indiana. Put simply, we ensure the University has the resources it needs to elevate excellence.
USI's founders recognized how an investment in public higher education programs would produce a better-educated citizenry and a more vibrant region and state. Born of need, fueled by community investment, and sustained by alumni success, the University has been a model for student-centered postsecondary education, delivering, as its founders promised, high-quality teaching at the most affordable cost among baccalaureate-granting institutions in Indiana.
We invite you to join us. Your gift will help position this dynamic University for greater, bolder and broader service to the region and world.
Contact Information
The USI Foundation office is located on campus on Clarke Lane, just west of Schutte Road.
Mailing Address:
USI Foundation
8600 University Boulevard
Evansville, IN 47712
Phone: 812-464-1918
Fax: 812-465-1229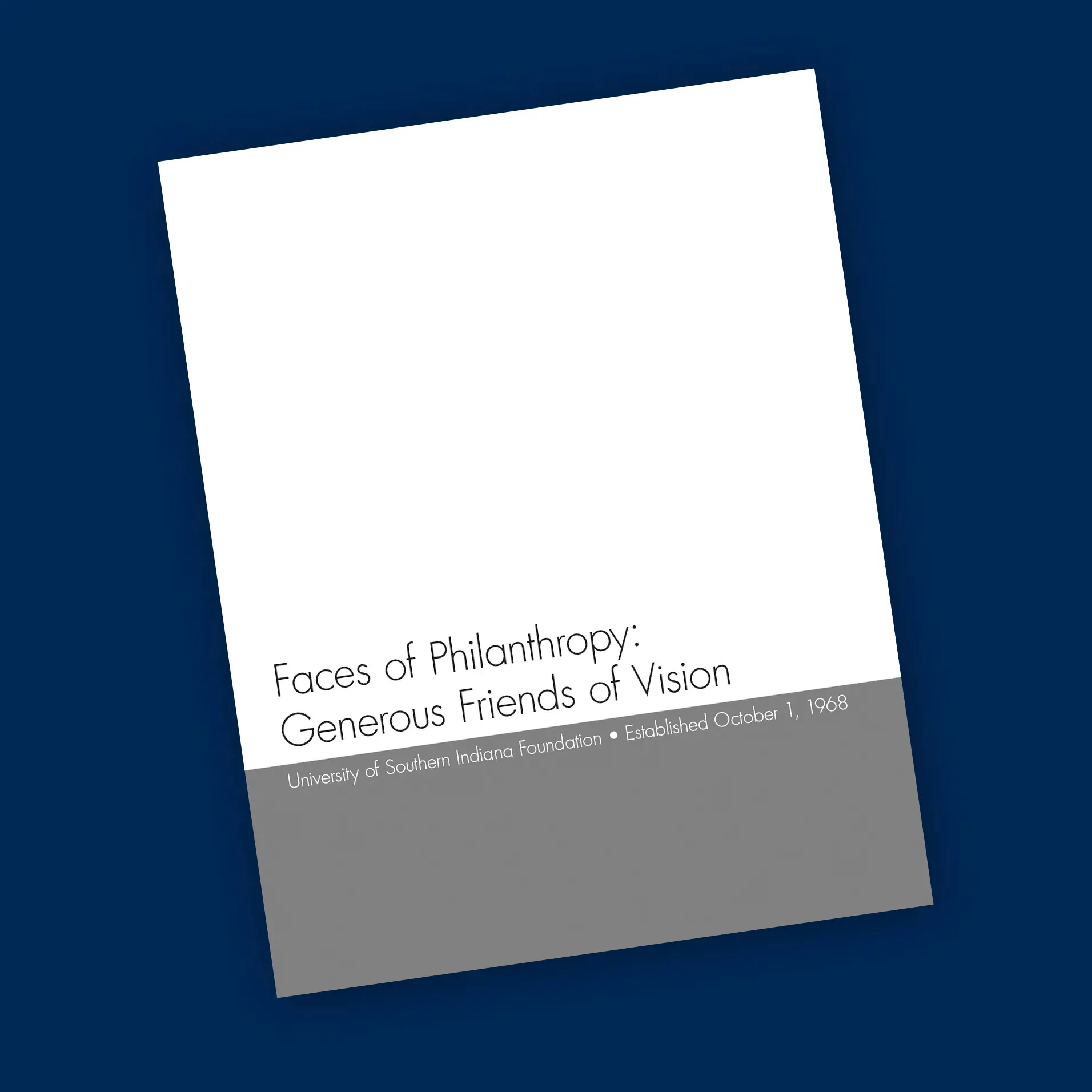 Faces of Philanthropy: Generous Friends of Vision
All those featured the Faces of Philanthropy publication made a decision to support the mission of the University with their financial resources. By documenting their stories, we hope to give readers an insight into these individuals who shared the conviction that they must "kindle the fire" so future generations will know warmth.