Welcome to the USI Occupational Therapy Assistant Program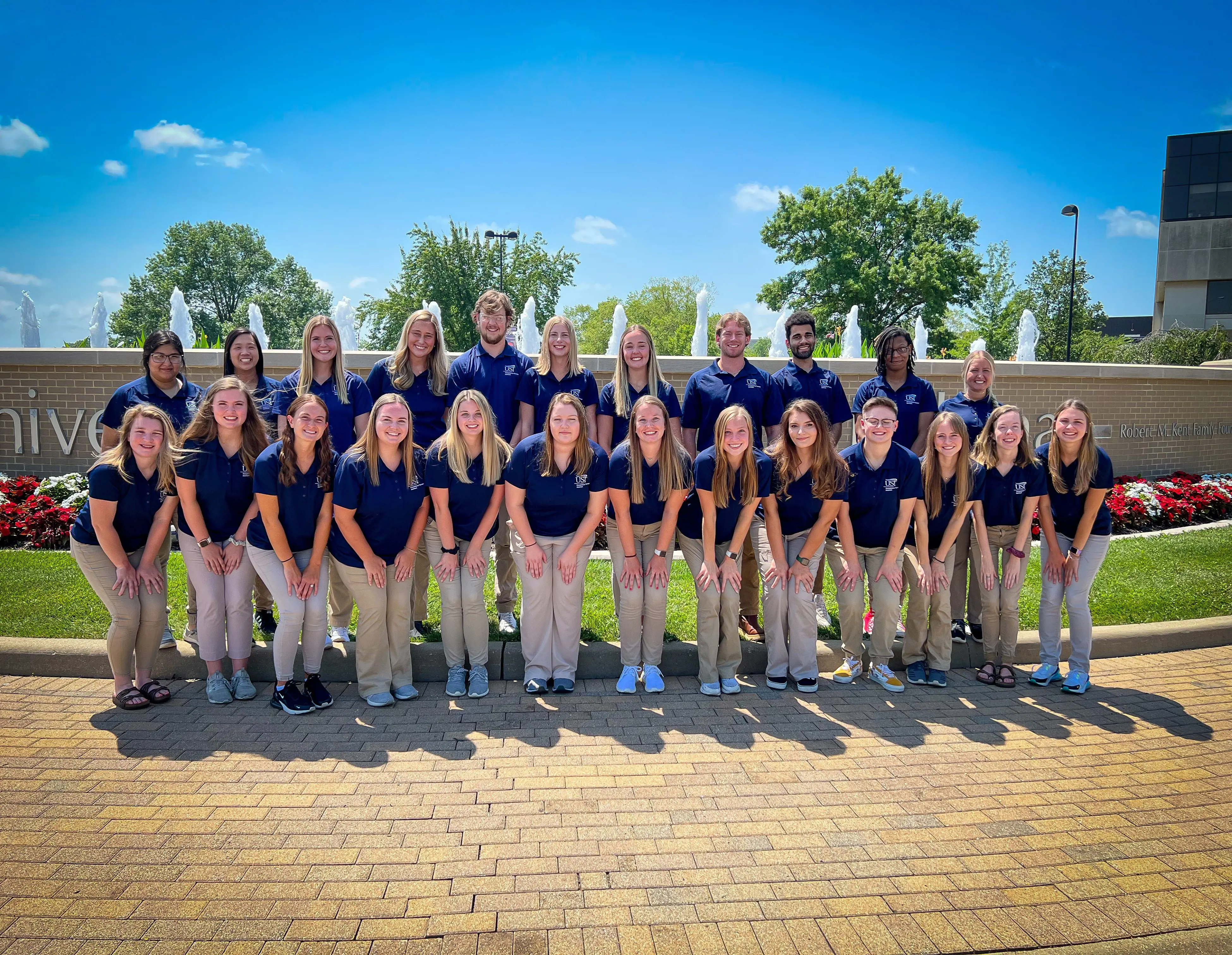 The occupational therapy assistant helps individuals gain skills needed to become independent in daily living activities under the direction of and in collaboration with the occupational therapist. Students learn the therapeutic use of self-care, work, and play/leisure activities to maximize independent function, enhance development, prevent disability, and maintain health. The ultimate goal is to improve an individual's quality of life and ability to perform daily activities.
About the Program
The Occupational Therapy Assistant Program is a 65-credit hour associate degree.
-17 hour foundation of liberal arts and sciences (50 percent of USI University Core Curriculum)
-48 hours of occupational therapy assistant courses.
---
-Students will take the 17-hour block of University Core Curriculum classes prior to enrolling in the Program.
-After acceptance in the Occupational Therapy Assistant program, students will complete the 42-credit hour didactic component and the 6-credit hour clinical component.
-In addition to classroom and laboratory hours, this degree includes 16 40-hour weeks of integrated practicum experiences.
-Full-time students can complete the Associate of Science Degree with a major in Occupational Therapy Assistant in five semesters and one summer.
-Graduates of the Occupational Therapy Assistant Program are encouraged to continue their studies for a Bachelors of Science degree in Health Services.
-All Technical Fieldwork (6 credit hours) must be completed within 18 months of completion of the academic portion of study.
---
---
General Disclosure of Program Licensure or Certification Requirements
The Occupational Therapy Assistant program prepares individuals for employment in the state of Indiana upon successful completion of the National Board of Occupational Therapists (NBCOT) COTA examination and upon meeting state licensure requirements. The university has not determined if students from other states need to meet additional requirements for employment in those states.
---
Accreditation
The Occupational Therapy Assistant Program is accredited by the Accreditation Council for Occupational Therapy Education (ACOTE) of the American Occupational Therapy Association (AOTA), Located at 6116 Executive Boulevard, Suite 200, North Bethesda, MD 20852-4929. ACOTE's telephone number, C/O AOTA is (301) 652-AOTA, and its web address is WWW.ACOTEONLINE.ORG