The University of Southern Indiana Theatre puts on four mainstage productions annually, with USI performing arts students as actors, sound and light engineers, costume and set designers.
The USI Theatre season is designed to introduce students to a wide range of theatre styles, from musical to drama, contemporary to classic.
Once a year, students have the opportunity to act alongside professional actors in the Repertory Project. Students gain points towards membership in the Actors' Equity Association for their roles in the Repertory Project plays.
USI Theatre's Devised Show, April 14-16, 2023
USI Theatre's Devised Show, by USI Theatre Department, directed by Joe Paulik. Performed in the Mallette Studio in the Lower Level of the Liberal Arts Center. This inaugural performance by the USI Theatre department will showcase original works by USI Theatre students, giving them a unique chance to showcase their skills and talents.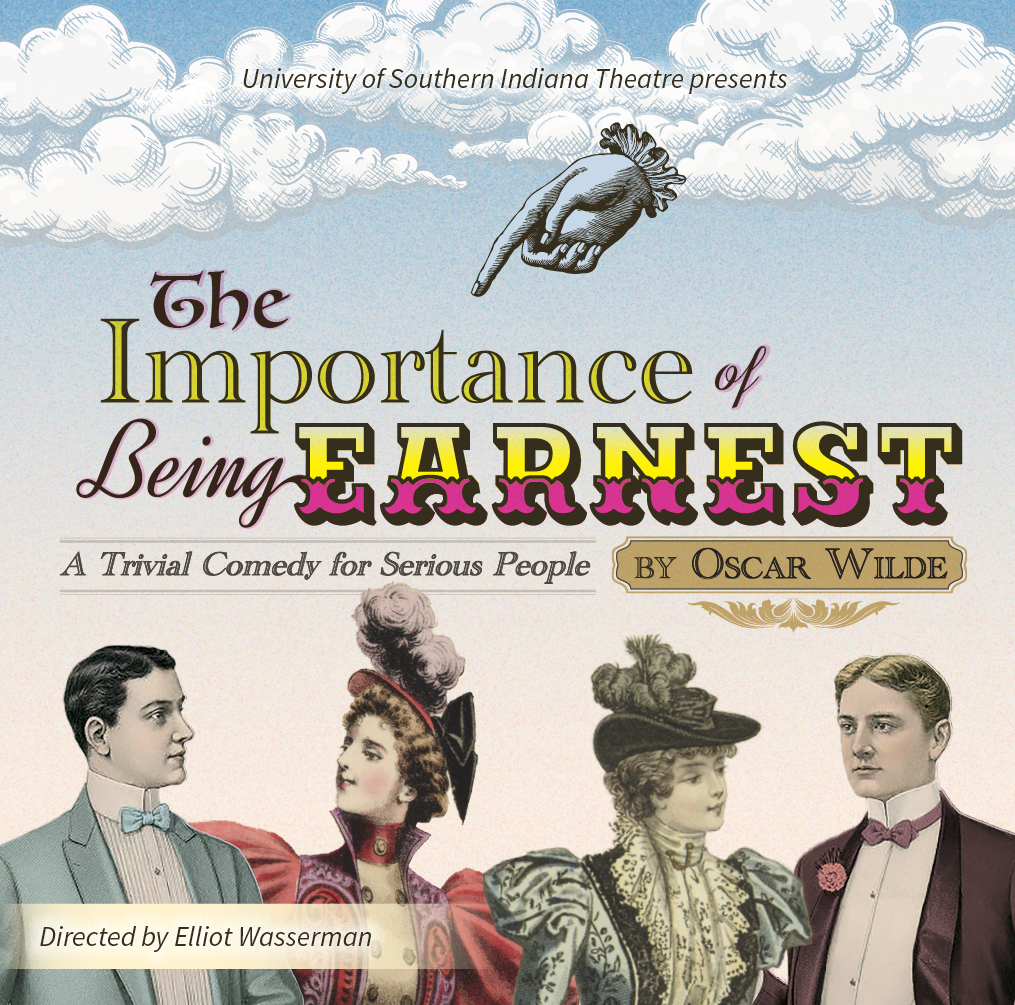 The Importance of Being Earnest, October 20-23, 2022
The Importance of Being Earnest by Oscar Wilde, Directed by Elliot Wasserman. The Importance of Being Earnest is the most renowned of Oscar Wilde's comedies. It's the story of two bachelors, John 'Jack' Worthing and Algernon 'Algy' Moncrieff, who create alter egos named Ernest to escape their tiresome lives. They attempt to win the hearts of two women who, conveniently, claim to only love men called Ernest. The pair struggle to keep up with their own stories and become tangled in a tale of deception, disguise and misadventure. The elaborate plot ridicules Victorian sensibilities with some of the best loved, and indeed bizarre, characters to be found on the modern stage.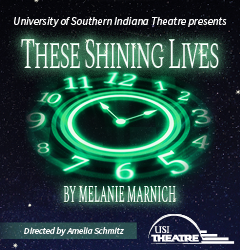 These Shining Lives, November 17-20, 2022
These Shining Lives by Melanie Marnich, Directed by USI student Amelia Schmitz. Based on the true story of the "Radium Girls", These Shining Lives chronicles the strength and determination of women considered expendable in their day, exploring their true story and its continued resonance. Catherine and her friends are dying, it's true; but theirs is a story of survival in its most transcendent sense, as they refuse to allow the company that stole their health to kill their spirits—or endanger the lives of those who come after them.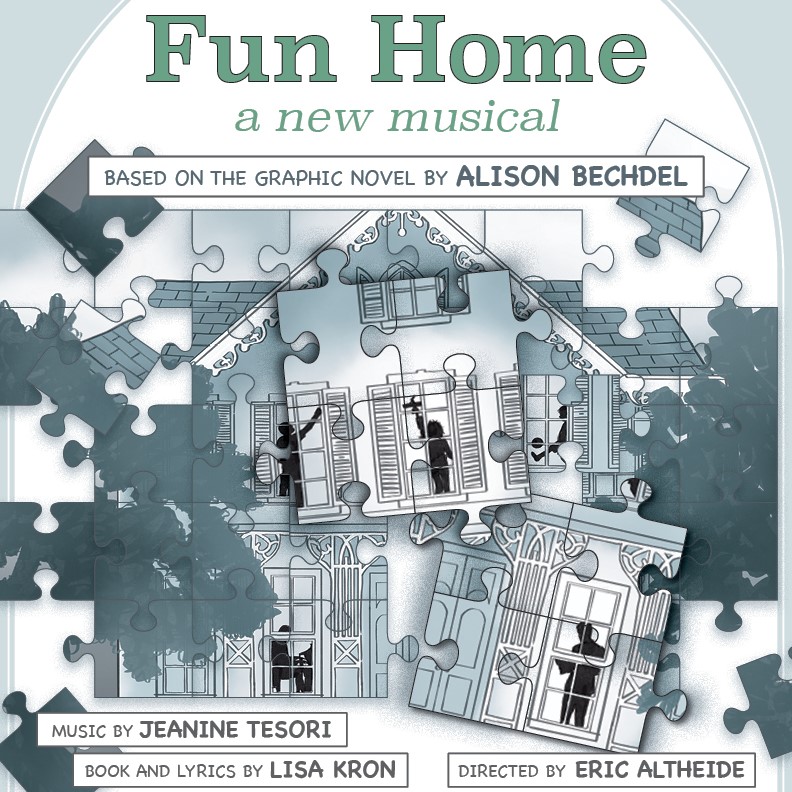 Fun Home, February 23-26, 2023
Fun Home. Book and Lyrics by Lisa Kron, Music by Jeanine Tesori, Directed by Eric Altheide. When her father dies unexpectedly, graphic novelist Alison dives deep into her past to tell the story of the volatile, brilliant, one-of-a-kind man whose temperament and secrets defined her family and her life. Moving between past and present, Alison relives her unique childhood playing at the family's Bechdel Funeral Home, her growing understanding of her own sexuality, and the looming, unanswerable questions about her father's hidden desires. Fun Home is a refreshingly honest, wholly original musical about seeing your parents through grown-up eyes.
Getting here
USI Theatre mainstage productions take place in the USI Performance Center in the center of campus. Parking is located across University Boulevard in front of the Screaming Eagles Arena.
Second stage productions will be offered in the Mallette Studio Theatre in the lower level of the Liberal Arts Center on the west side of the campus.