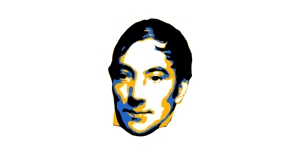 Historic New Harmony announces the five winners of their creative writing contest celebrating the 250th Anniversary of Robert Owen's birth.
Writers were asked to creatively connect one of Robert Owen's philosophies, passions or aspects of his life with current world events in poems, essays or short stories.
The contest was sponsored by the Working Men's Institute in Partnership with Indiana Poet Laureate, Matthew Graham.
Winners in the 18 and older age group:
First Place: Lois Gray, age 69, with a short story titled "Oh Say, Can You See? We Are All One Humanity"
Second Place: Linda Neal Reising, age 65, with a poem titled "Thread"
Third Place: Barry Carter, age 40, with a poem titled "Small Shadows Pass"
Honorable Mention: Charlie Gaston, age 85, with an essay titled "Robert Owen-Protector of Workers"
Winners in the 13-17 age group:
First Place: Claudia Esmaela Ghaderpoor, age 15, with a poem titled "This Land Called Utopia" 
"Because of the high quality of submissions for The Robert Owen Creative Writing Contest, it was a difficult task picking the winners. What I was looking for was work that not only showed insight into Robert Owen and his legacy, but also was able to convey that insight using fresh and surprising images and details," said Matthew Graham, Professor of English Emeritus, the Indiana Arts Commission Indiana Poet Laureate. "I especially enjoyed reading such a rich mixture of poetry, short stories and personal essays. Congratulations to the winners!"
The winners' pieces will be published in our newsletter and shared on our website and social media. 
The Robert Owen 250th Anniversary has been made possible through a grant from Indiana Humanities in cooperation with the National Endowment for the Humanities.
For more information about the Historic New Harmony, contact Erin McCracken Merris, Marketing Specialist for USI Outreach and Engagement, at emccracken@usi.edu.