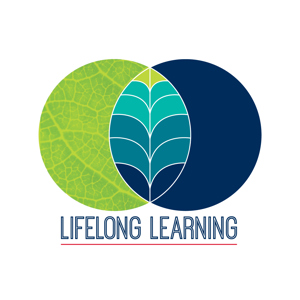 University of Southern Indiana Outreach and Engagement spring 2018 series of Lifelong Learning noncredit courses are now open to the community for registration. The division develops the resources lifelong learners need for personal and professional growth, and classes are available to all members of the community, regardless of student status.
In addition to twelve new courses for this semester, students can now register for courses online. When registering for a class, users will be prompted to create an account, where they can view a history of past courses they have taken, among other features.
"We hope this new aspect of enrollment adds value to your journey and we thank you for joining us for another semester of Lifelong Learning." said Dawn Stoneking, director of Lifelong Learning.
Below is a list of newly developed courses and their date(s). More information can be found for each course at its respective link:
Sloba (Mondays and Wednesdays, starting February 5): Heart-pumping exercises alternate with mindful stretches. Flexibility, core stability, balance and self-awareness are the main components in this unique fitness program.
Belly Dancing Fitness for Mature Women (Mondays and Wednesdays, starting February 5): Join in the adventure of this ancient dance style. Flexibility, core stability, balance, stamina and self-awareness are natural components in practicing the array of soft to vibrant movements of the dance.
Yin Yoga (Tuesdays and Thursdays, starting February 6): Yin Yoga is a meditative approach with a physical focus. As one ages flexibility in joints decreases and Yin yoga is a wonderful way to maintain that flexibility.
Project Management Certificate/ PMI PMP Exam Preparation (Mondays, starting February 19): This course is designed for professionals who want to learn or enhance traditional project management skills. Course topics are based on the updated Professional Management Institute's (PMI) Project Management Professional's (PMP®) exam and prepares you for the new PMP® exam starting March 2018.
Intro to Healing Touch (February 24): Healing Touch is an energy-based therapy designed for anyone interested in helping themselves and others. The course instructors will demonstrate and students will practice experiencing the body's energy and learn a technique that can be used on oneself.
Social Media Marketing (March 20 or April 21): Start from the basics of social media and the various platforms and learn to effectively use social media to market your business. You will become savvy with the most popular outlets such as Facebook, Twitter, YouTube, LinkedIn and Pinterest.
Creativity and Innovation (April 3): This workshop is designed to identify and break down the barriers to creativity and innovative thinking to remove the blinders that prevent breakthrough solutions. The workshop emphasizes increasing awareness and learning techniques to develop a more creative attitude and learning how to encourage and use radical ideas in a practical way.
"Eat Your Lawn" Culinary Wild Herbs of the Spring (April 7): Participants will learn to identify edible wild herbs. The plan is to harvest our findings to assemble a salad and to prepare a soup. Ypu will discover what parts of the plant to use, the best ways to consume them, and discuss their nutritional and medicinal values.
Problem Solving and Decision Making Certificate (Thursdays, starting April 19): Problem solving and decision making are critical skills for employees in today's workplace. This newly developed certificate program enables learners to increase the speed and quality of decisions made to solve problems their teams encounter in the workplace.
Time Management Certificate (April 10): This course will teach you proven time management strategies and techniques for making the best use of your time. You will learn ways to take control of your workload by setting priorities and eliminating common obstacles that stand in the way of increased efficiency and productivity.
The Art of Influencing Others (April 26): This course teaches individuals who may not have the authority to direct, but need to learn how to influence others in an organization. Developing influence with others requires building trusting relationships, establishing credibility and leading with integrity with others to influence them to do what you need them to.
Cultivated and Common Wild Herbs – Their Nutritional and Medical Uses (May 5): Herb by herb, we will discuss the nutritional and medical values and uses of many herbs grown in our gardens or can find in our surrounding environment. Learn how to start your own personal reference guide.
Lifelong Learning courses are open to anyone in the community regardless of educational background. The broad range of courses are presented in a noncompetitive atmosphere, where interest in learning and personal growth is the primary focus.
Registration is available online or by calling USI Outreach and Engagement at 812-464-1989. All current courses are available at USI.edu/LifelongLearning.