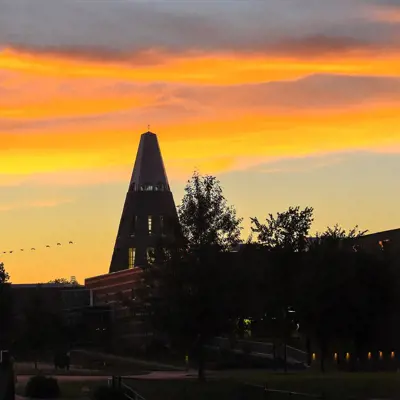 USI and Evansville communities invited to celebrate 2023 USI Homecoming Week and Family Weekend
The University of Southern Indiana will host its 2023 Homecoming Week, featuring a variety of events for USI students, faculty, staff, alumni, and friends and family to enjoy, Monday, January 30 through Sunday, February 5. Family Weekend will take place simultaneously during the weekend of Homecoming, Friday, February 3 through Sunday, February 5.  
Homecoming Week will feature an array of activities for USI students to enjoy, including a smash rage room, a rhythm festival sponsored by the USI Multicultural Center and more. The USI Women's and Men's Basketball teams will face off against Morehead State University at 1 p.m. and 3:30 p.m., respectively, Saturday, February 4. A Coronation Ceremony, recognizing 12 USI students selected for the 2023 Homecoming Court, will take place during halftime of the USI Men's Basketball game. Two Homecoming Majesties will be crowned at the Ceremony.  
Family Weekend will feature activities for all ages, including but not limited to, Evening at the Gallery, Donuts and Deans, Homecoming Tailgate and Pep Rally and Brunch at The Loft.  
"The University is excited to pair Family Weekend with Homecoming this year," says Carmen Stoen, Director of New Student and Transitional Programs. "We have several events planned during the weekend for USI students and their families to participate in and enjoy." 
Editor's Note: Media interested in covering any events outside of the scheduled basketball games/Coronation Ceremony should contact Kaylee Johnson, Media Relations Specialist, at 812-461-5159.