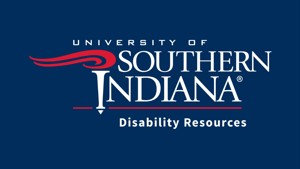 The University of Southern Indiana, in partnership with Connections Case Management and Sycamore Services, will host the first annual Evansville Disability Resource Fair from 11 a.m. to 2 p.m. June 4 at Garvin Park, located at 1600 N Main Street in Evansville. The event is open to the public. 
The Evansville Disability Resource Fair will provide information about community resources and services for individuals with intellectual and developmental disabilities and their families in Vanderburgh and surrounding Counties. Community vendors will be available to discuss services and resources, and interactive areas (i.e., brief introduction to music therapy) raffles and food vendors will also be present. 
"This is designed to be a one-stop shop for families and students who may or may not be aware of the resources available to them," says Michelle Kirk, Manager of USI Disability Resources. "You can sign up that day for many services." 
To sign up as a vendor, contact info@connections-in.com for more information.  
For questions, contact Kirk at mdkirk@usi.edu. 
USI Disability Resources coordinates services and academic accommodations for USI students with disabilities to ensure equal access to facilities, programs, services and resources of the University. The Department reviews documentation for eligibility, collaborates with students to determine appropriate accommodations, assists with the implementation of the accommodations, offers support and guidance, and advocates for access as needed.