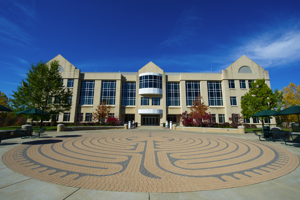 The University of Southern Indiana Foundation has received a $2 million leadership gift from award-winning composer and Posey County-native Philip H. Hagemann for the establishment of a fund to support and develop music programs at USI.
In recognition of his contributions to the University and his long and far-reaching career, USI will name its Performing Arts Department within the College of Liberal Arts the Philip H. Hagemann Performing Arts Department.
The announcement came prior to a concert honoring the works and career of Hagemann and his long-time friend Dr. Murray Rosenthal Tuesday, October 19 at the USI Performance Center. Both Hagemann and Rosenthal were present for the announcement and concert on Tuesday.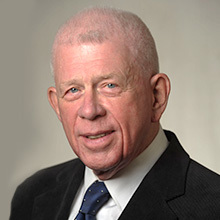 "Music has been an integral part of my life since my youth. With hard work and attention to detail I achieved success and want others to share in that success," said Hagemann. "What better place than the University built 'by the people and for the people' a scant 12 miles from my hometown. This gift allows me to help USI offer more in its music curriculum moving toward the goal of a music major. Music must be part of a truly educated person's study. I am happy to assist in that endeavor."
The newly-established Philip H. Hagemann Music Program Fund will bolster the current music ensembles and classes while supporting the long-range vision of a full degree program in music at USI. Donations to the fund will be used for the development of courses and ensembles, music laboratories and classroom space, scholarships for music students and the continued sponsorship of the Hagemann Award for Musical Performance, an annual competition for high school students in Posey County culminating with a public concert in Thrall's Opera House in New Harmony.
"We are immensely grateful for the generosity and leadership of Dr. Hagemann," said Ronald S. Rochon, USI President.  "This gift will provide the foundation for our students to begin pursuing their musical education, that may enable USI to inspire future composers, performers and educators to follow in Dr. Hagemann's footsteps in igniting others with the power of music."
Born and raised in Mount Vernon, Indiana, Philip Hagemann is an accomplished musician, teacher, producer and award-winning composer of two full-length operas, 10 one-act chamber operas and 75 choral works.  His most recent works, a chamber arrangement of Claude Debussy's The Prodigal Son and a one-act opera based on Bernard Shaw's Passion, Poison and Petrifaction, premiered in September 2021 at the London Royal Academy of Music. He was awarded an honorary Doctor of Humanities degree from USI in 2016.