More than $9 million available to USI students through federal pandemic relief
More than $9 million available to USI students through federal pandemic relief
5/25/2021 |
University Communications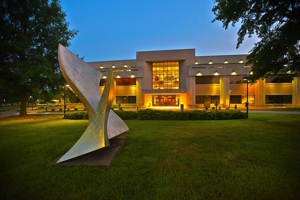 The University of Southern Indiana has been awarded just over $9 million dollars as part of the most recent pandemic federal relief package – Higher Education Emergency Relief Funds III (HEERF III). Based on eligibility, USI will distribute the funds to students, including incoming students who enroll for the first time in Fall 2021.
The Department of Education has allowed universities to determine award amounts based upon established federal eligibility criteria. USI's goal is to provide as many eligible students as possible with an award. Given the total amount of HEERF funds that have been provided, it is anticipated that all eligible students, undergraduate and graduate students, including those students who are enrolled in online courses, will receive substantial one-time financial awards from this fund.
Many students will benefit from this one-time funding and USI is grateful to have the opportunity through HEERF III to serve the financial needs of our students. For questions about this program or about other possible financial aid programs at USI, visit the Financial Aid website or contact the Financial Aid office at finaid@usi.edu.