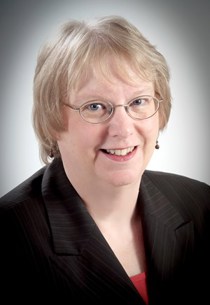 The University of Southern Indiana College of Liberal Arts will host its first virtual Global Salon presentation, "Health and Healthcare in Kenya," by Dr. Jeri Burger, Associate Professor of Nursing, at 1 p.m. CST Thursday, October 15. The public can attend by going to bit.ly/usiglobalsalon or by using the Zoom meeting ID 925 7207 5787.
This presentation will provide information about healthcare in Kenya and explore various factors that affect health in this Sub-Saharan country. Dr. Jeri Burger traveled to Kenya in March 2020 and the trip provided opportunities to meet healthcare providers and tour some healthcare facilities. Through travel experiences and interaction with people in varied settings in Nairobi and rural areas, she learned about factors and conditions that influence health.
The Global Salon Series is brought to you by the USI Global Studies program. This series gets its name from the 17th century definition of a "salon," a gathering where people come together to discuss and share knowledge of the social, cultural, political and philosophical ideas of the time. Founded in 2011, the series focuses on current global issues, providing students and the community with a richer understanding of international and global issues, while giving USI faculty the opportunity to share their current research with the public. It is comprised of three to four lectures per semester featuring USI faculty and community figures.
To see the current lineup of speakers for this semester, visit USI.edu/liberal-arts/global-studies/events/global-salon-series.
These virtual presentations will be live streamed to the USI College of Liberal Arts Facebook page and recorded. For more information contact Dr. Dan Bauer, Professor of Anthropology, at 812-465-7065 or debauer@usi.edu.