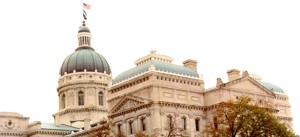 The University of Southern Indiana Political Science, Public Administration and Philosophy Department will host two events during the week of October 26.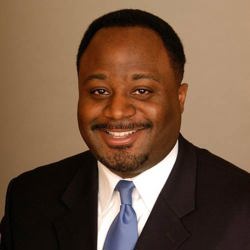 Abdul-Hakim Shabazz will virtually present  the 2020 Community of Scholars lecture, "2020 Election Predictions," at 6 p.m. CDT Monday, October 26. The public can attend the webinar by using the Zoom meeting ID 932 0389 4470.
Shabazz is a lawyer and political commentator known for his radio talk show "Abdul at Large" on WIBC-FM in Indianapolis, Indiana, and the weekly public affairs program, "Indiana Issues," which airs across the state. He received his law degree with honors from St. Louis University and has earned a master's degree in public affairs reporting from the University of Illinois at Springfield and a bachelor's degree in communications and journalism from Northern Illinois University. He is currently a lawyer with Lewis & Wilkins LLP in Indianapolis.
He has worked a Visiting Fellow at the Illinois Policy Institute (a free-market think tank in Springfield, Illinois) and has served as an advisor to the Friedman Foundation for Educational Choice in Indiana. Shabazz is also the editor and publisher of IndyPolitics.org, an Indiana political blog recognized by the Washington Post two years in a row as one of the best political blogs in the nation.
The second event, "Election 2020: Women Facing an Uncertain Future," is a group discussion that will be led by USI Philosophy Club officer Evan Pennington. This virtual event will be held on Zoom at 7 p.m. CDT on Tuesday, October 27. The public can attend the webinar by using the Zoom meeting ID 985 3366 9203.
Pennington is a senior at USI majoring in philosophy and minoring in pre-law, will open the event with a presentation on how women have been systematically negatively impacted by the coronavirus pandemic this year, facing both heightened job insecurity or loss, in addition to mounting childcare burdens. This, coupled with two major presidential candidates facing allegations of sexual harassment, may leave many women wondering how they are being represented in the 2020 presidential election. Following the presentation, Pennington will lead a discussion on how women view the current election and what changes could be made to the system going forward.
Questions about the Community of Scholars presentation can be directed to Dr. Matt Hanka, Associate Professor of Political Science, at 812-461-5204 or mjhanka@usi.edu. To find out more about the Philosophy Club presentation, please contact Dr. Mary Lyn Stoll, Associate Professor of Philosophy, at 812-461-5244 or mlstoll@usi.edu.