The Shield named top Division 2 collegiate newspaper in Indiana, receives more than 40 individual awards
The Shield named top Division 2 collegiate newspaper in Indiana, receives more than 40 individual awards
5/7/2020 |
University Communications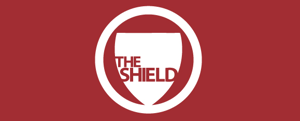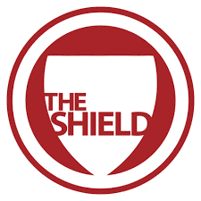 The Shield, the University of Southern Indiana's student-run newspaper, was named the Division 2 Newspaper of the Year and received 43 individual awards from the Indiana Collegiate Press Association (ICPA) as part of its 2020 awards competition.
This is the first time that The Shield has been named the top Division 2 newspaper by the ICPA since 2017. In addition to being named the top newspaper, The Shield was also recognized as the second-place Online Publication of the Year. Division 2 is defined by the ICPA as non-daily collegiate newspapers in Indiana with enrollment exceeding 3,001 students.
Overall publication awards were determined by the results of individual award winners from each participating organization. The ICPA announced the results of their annual competition via Twitter, with their 2020 annual convention being cancelled due to COVID-19.
Below is the full list of awards won by The Shield staff and students in the 2020 ICPA competition. Categories marked as Online were judged across all competing organizations. All other awards are for the Division 2 Newspaper Category.
FIRST PLACE
Best Review: Darrian Breedlove
Best News or Feature Series: Emma Corry, Jeana Everhart
Best Photo Essay/Picture Story: Jordan Auker
Best Sports Photo: Jordan Auker
Best Special Section Front/Cover: Maddyson Lewton
Best Sports News Story: Nik Cunningham
Best Non-Deadline News Story: Rhonda Wheeler
Best Breaking News Reporting: Riley Guerzini
Best Entertainment Story: Riley Guerzini
Best Continuous Coverage of a Single Story: Riley Guerzini, Rhonda Wheeler
Best Feature Page: Staff
Best Single Issue: Staff
Best Themed Issue: Staff
Best Editorial Cartoon: Stephanie Porter
Best Audio Slideshow (Online): Josh Meredith
Best Slideshow (Online): Riley Guerzini, Megan Thorne
SECOND PLACE
Best Feature Story: Emma Corry
Best Entertainment Story: Jeana Everhart
Best News or Feature Series: Jeana Everhart, Emma Corry
Best Photo Essay/Picture Story: Jordan Auker
Best Sports Photo: Jordan Auker
Best News Photo: Josh Meredith
Best Illustration: Maddyson Lewton
Best Informational Graphic: Monica Smith
Best Sports Feature Story: Nik Cunningham
Best Front Page: Staff
Best Overall Design: Staff
Best Audio Slideshow (Online): Emma Corry
Best Slideshow (Online): Jordan Auker, Jalon Dowell
Best Use of Twitter (Online): Staff
THIRD PLACE
Best Opinion Column: Darrian Breedlove
Best Feature Photo: Earl Townsend
Best In-Depth Story: Emma Corry
Best Informational Graphic: Monica Smith
Best Sports Feature Story: Nik Cunningham
Best Breaking News Reporting: Rhonda Wheeler
Best Continuous Coverage of a Single Story: Riley Guerzini
Best Non-Deadline News Story: Riley Guerzini
Best Review: Sam DeVoy
Best Staff Editorial: Staff
Best Animation/Interactive Graphic (Online): Monica Smith, Jordan Auker
Best Overall Website Design (Online): Staff
Best Video (Online): Jordan Auker