Employee access to the USI campus
Employee access to the USI campus
3/18/2020 |
University Communications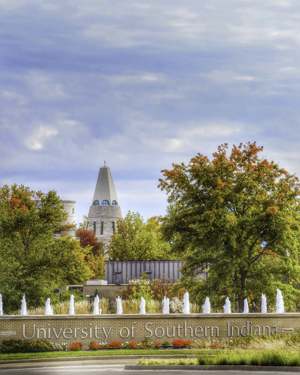 As of the end of the scheduled workday Tuesday, March 17, only authorized University personnel may enter and exit the USI campus. All other employees must have approval from their supervisor and University vice president to gain access.
Beginning at 5 p.m. Sunday, March 22, access to campus will be limited to the roundabout onto University Boulevard. All other entrances and exits will be barricaded. To enter campus, authorized University personnel must visit a checkpoint on University Boulevard south of the roundabout and present their University ID. Public Safety officers will verify only those who have been pre-approved.
Campus is closed to members of the broader community through April 6 (subject to change). USI trails and campus buildings will not be open to the general public until further notice. University-owned and -operated locations outside of campus, such as Innovation Pointe, New Harmony properties and the Stone Family Center for Health Sciences are closed until further notice.