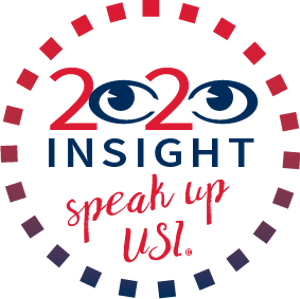 The University of Southern Indiana is inviting students, faculty, staff and administrators to participate in its 2020 Insight Survey, an anonymous, campus climate survey with the goal of better understanding our living, learning and working environment, and how members of the campus community relate to one another on a daily basis.
An email link to the survey will be sent on Monday, February 10. All participants who complete the survey will be eligible to receive $3 of Flex Money on their Eagle Access Card.
The survey is being conducted by USI's Equity, Diversity and Inclusion Council (EDIC), and is being administered by an outside vendor, the Higher Education Data Sharing Consortium (HEDS). USI will not see any respondent information or be able to link responses to any identifying information.
Results of the survey will be shared with the campus community in fall 2020. Additionally, HEDS will be conducting focus groups on campus in fall 2020 as a next step in determining how data can best be used to support the EDIC strategic plan, the strategic plan for the University, and to drive action items with an emphasis on tangible outcomes.  
More information about the 2020 Insight Survey can be found at USI.edu/equity-diversity-and-inclusion/2020-insight-survey/. For more details on how your anonymity is protected in this survey, contact Katherine Draughon, USI's chief data officer at draughon@usi.edu.