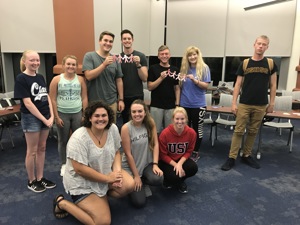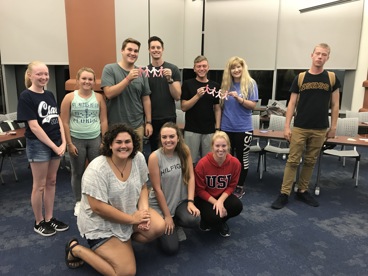 Organization Love Unites, Love Avails (LULA)
President Cynthia Edwards '20, social work
Number of active members 28
Year founded 2018
Faculty advisor Dr. Thomas Weber, assistant professor of management
Mission Our mission is simple—unite to inspire, inspire to unite. We are committed to bringing the community together through volunteer opportunities, philanthropic efforts and promoting acts of kindness. We believe helping others should not be burdensome or forced, but rather something one enjoys doing. We believe everyone has the ability to make a positive difference in the world. We believe in the ability to unite through awareness, service and love. 
Why LULA matters LULA strives to better the surrounding community through service. Each semester we choose one local and one national organization to "sponsor" and put the majority of our efforts toward. This past year the local organizations were Ronald McDonald House (RMH) and It Takes a Village Canine Rescue (ITV). Our hope is that these volunteer days have made an impact on those around the community. RMH is a sanctuary for families who have children in the hospital. During our time with them, LULA members prepared a meal for all 12 families residing in the house, alleviating the pressure of cooking a meal that evening. The impact of a single meal may seem rather insignificant, but to those families a small act of kindness can improve a previously stressful situation. Being a part of this organization has rekindled my love for volunteering, and I believe it is important that we foster this love in others. As students, we are capable of influencing the world, and LULA is offering a platform to do just that. Through love, service and positive action, we can unite as one to inspire others, and inspire others to unite with love.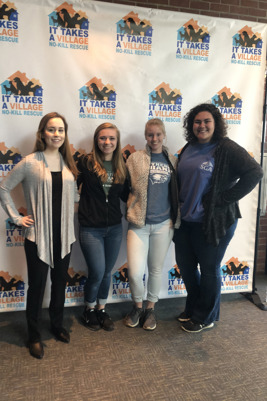 How can USI employees support LULA? We want to incorporate as many diverse interests as possible in our services. Employees can provide input on volunteer opportunities they know of or in which they would like to see students participate. Also, employees can join in our volunteering efforts throughout the semester. We are striving to unite as a campus by providing service and love throughout the community. This unity extends to all USI personnel, current and past.
Find LULA on social media
Email: lula.exec@gmail.com
Facebook: Love Unites, Love Avails
Instagram: lulausi
Twitter: @lulausi
This information was provided by LULA president Cynthia Edwards and compiled by University Communications student worker Nohemi Chumacero Mancilla '21, political science.