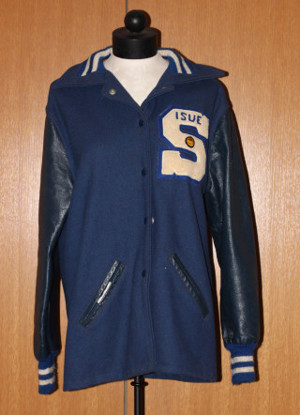 As college basketball fans prepare to fill out their NCAA Tournament brackets, local archivists hope to inspire another March passion in southern Indiana: history.
For the third year, USI's Rice Library looks to crown Evansville's most popular artifact through its Arch Madness contest. Four competitors, Rice Library and the Lawrence Library/University Art Collection representing USI, and Willard Library and the Evansville Museum of Arts, History and Science representing the greater Evansville community, will each put four of their most interesting and impressive historical items head-to-head in a series of public votes.
"I think much like the basketball tournament it is fashioned after, it [Arch Madness] builds local pride for this special part of the area," says Jennifer Greene, University archivist at Rice Library.
The first round of Arch Madness voting begins on Monday, March 11, 2019. Votes may be cast online or in Rice Library 3021.
Arch Madness Contestants
University Archives and Special Collections (UASC)
1920s Wool Bathing Suit
Sugar Babies Burlesque Poster
ISUE Letter Jacket
Cook Brewery Beer Bottles
"I have filled out my brackets and optimistically chose the burlesque poster for the final winner.  I do think it is an underdog, but it is so visual and fun," says Greene. "I secretly am also rooting for Lord Byron's pistols [from the Evansville Museum].  I just think it is amazing we have something like that in town."
Lawrence Library and University Art Collection
 Incantation (Demon) Bowl
Andy Warhol "Annie Oakley" Print
15th Century French Psalter
Nacho the Defender
"We hope the four selections will appeal to our diverse audience," says Susan Colaricci Sauls M'16, director the of University Art Collection. "Nacho the Defender [part of the installation Child's Play by Matt Perez '15, former USI Efroymson Bridge Year Fellow], with the face only a mother could love, is our ringer. This ornery character brings out our fierce inner toddler who is always ready to defend the pillow fort. Didn't we all have a pillow fort?"
Evansville Museum of Arts, History and Science
Green River Formation Fossil Fish
Glass Vase Sculpture
O'Dell No. 4 Typewriter
Lord Byron's Dueling Pistols
"The curatorial staff of the Evansville Museum collectively selected the objects for Arch Madness. They represent the disciplines of art, history and science at the institution," says Tom Lonnberg, curator of history at the Evansville Museum. "Lord Byron's dueling pistols have been exhibited at various times through years. The other items are probably lesser known."
Willard Library
Fendrich Brothers Cigar Co. Cigar Box and Tin
City of Evansville Original Charter
1875 Teachers' Salary Book
Program from "West Side First Annual Fall Festival"
"I think the four items are equal in interest, but my favorite might be the teachers' salary book," explains Pat Sides, archivist at Willard Library. "It was eye-opening to see what public school teachers earned then. Such information might be interesting to students majoring in education, women's history or in other subjects. Hopefully, they [the Arch Madness objects] will stimulate an interest in the past, as well as a better understanding of how it has defined the present."
See photos and a detailed description of all 16 Arch Madness items
Arch Madness Voting Dates
Sweet 16: March 11-17
Elite Eight: March 18-24
Final Four: March 25-31
Championship: April 1-7