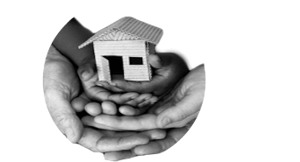 Senior-level students from Ivy Tech Community College, University of Evansville, University of Southern Indiana and Indiana University Medical School – Evansville will participate in the seventh annual Symposium on Homelessness from 7:30 a.m. to 12:30 p.m. Monday, February 25 in Carter Hall at the University of Southern Indiana.
Leaders from all four institutions and Evansville Mayor Lloyd Winnecke will welcome the students to begin the symposium. Their remarks will be followed by several local experts, including a panel discussing Garvin Lofts, ECHO Housing Corporation's newly opened housing facility in Evansville, and a panhandling presentation.
This is the sixth year that USI will host this event to educate students on the challenges related to homelessness they may face when they enter the workforce.
Last year, nearly 400 student participants from all four academic institutions attended the Symposium on Homelessness, which included representatives from a wide variety of health-related fields as well as social work, teacher education and others. The event will include a volunteer fair that will offer opportunities for students to get involved with local community agencies that address homelessness directly. Representatives from local agencies will be on hand to answer questions and sign up volunteers.
St. Clair said the Symposium on Homelessness grew from Destination Home, an effort begun in 2004 to end homelessness in Vanderburgh County.
"In addition to raising awareness in the community, we also want to educate students about the needs of this group of people they will most likely encounter in their careers as teachers, doctors, nurses, social workers, etc.," said St. Clair. "Knowing something about the challenges homeless men and women face every day will help our students know how to best care for them."
For more information, contact Julie St. Clair at 812-465-1169 or jstclair@usi.edu.