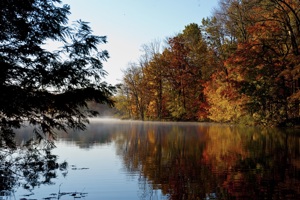 For many of us, Thanksgiving is more than just a federal holiday and an excuse for a long weekend of football and feasts. The opening of the holiday season (and the final checkpoint before the home stretch of the semester) carries with it deep traditions and memories of gathering with family and celebrating life's blessings. We reached out to the USI community to share some of their family's celebrations and traditions with us as we take time to give thanks: 
---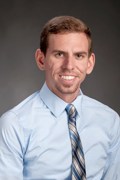 "Thanksgiving is one of my favorite holidays as it offers a chance to bring the family together like no other holiday. My family enjoys a day full of food, football and our annual viewing of the movie Planes, Trains and Automobiles, a Thanksgiving-themed film where Steve Martin is desperately trying to get home to his family before the holiday.  It is a great day to spend time with family and friends, giving thanks throughout the day for all we are lucky to have."
- Tanner Watkins, Administrative Assistant, Master of Health Administration
---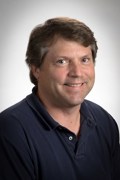 "My wife and I do something unusual for Thanksgiving – we choose what we want to do instead of always going to our parents. We decided years ago that we would swap Christmas between her family and my family, and we would decide where and what we want to do to celebrate Thanksgiving. We have gone to Colonial Williamsburg and eaten in one of the inns there. We have spent Thanksgiving with cousins in Chicago, step-family in Columbus, parents in Kentucky, parents in Georgia as well as friends in Evansville and Virginia Beach. We still hear rumbles about where we go, but Thanksgiving is our favorite holiday, and we want to celebrate in a way that we find joyful. We also love to cook the typical meal of turkey, cornbread dressing, bread stuffing, drunken cranberry sauce, mashed potatoes, rolls, green beans and pumpkin pies – whether there are two of us or 12 of us – in order to have leftovers!"
- Thomas Weber, Assistant Professor of Management
---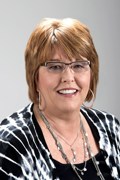 "Immediately before the meal, we gather in a large circle and join hands. One family member begins the 'circle prayer' and each family member, young and old, shares at least one "what I am thankful for this year."  It is a very special time that we all look forward to as we pause to remember how very blessed our family has been throughout this past year. The prayer ends with the thanks of the last family member in the circle who also prays blessings upon and for the food."
- Jennifer J. Williams, Professor of Computer Information Systems 
---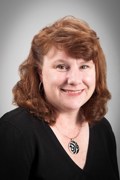 "My mother-in-law started the tradition of 'Christmas Santa' following Thanksgiving dinner years ago. It is just like Bingo, but with holiday words in the squares and buttons for markers. Each family brings about a dozen wrapped presents or more if they have children. The wrapped prize when you call "Santa!" pertains to Christmas: bows, tape and scissors, Christmas mugs, gift bags, towel with a winter scene, etc. The prizes, wrapped in Christmas paper, are each assigned a number. When you win, you pull a number out of the bucket to determine your prize. Even though my mother-in-law passed away years ago, her nine children keep the tradition alive. The family has expanded to 80, and everyone has a fabulous time. My children wouldn't miss it for the world."
- Kim Jost, Administrative Associate, Student Financial Assistance
---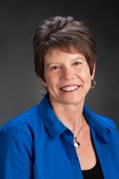 "Like many who grew up in the Tri-state, my Thanksgivings always included a trip to Evansville's Hadi Shrine Circus. My maternal grandfather was a Shriner and each year he purchased enough seats for his five grandchildren and their parents to attend. After a hearty traditional Thanksgiving meal, we would head to Roberts Stadium for two hours or more of entertaining trapeze artists, animal acts and the much-publicized appearance of a popular guest star, a recognizable character from a TV show. Each year the circus coloring book, my sole souvenir from this annual adventure, included an "autographed" photo of the featured guest: Burt Ward as Robin from the Batman TV series, Michael Landon as Little Joe or Dan Blocker as Hoss from Bonanza.
I was a circus attender during some of its heyday. The entertainment was memorable, but not as strongly as the bond with my cousins and sisters who will reminisce with me about the fearlessness of the lion tamers, the silliness of the clowns in their bucking car or memories of the high wire actor that walked over audience members and dripped sweat onto patrons. Like most of the sweet things in life, it is not the activity so much as the time spent with people that make lasting memories and forever warm out hearts."
- Kathy Oeth, Senior Administrative Associate, College of Liberal Arts