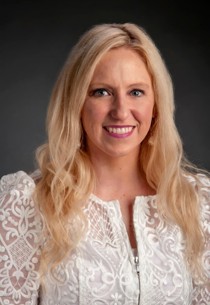 Carrie Lynn has accepted the position of Title IX Coordinator at the University of Southern Indiana. The announcement was made by Andrew Lenhardt, executive director of Human Resources, and was effective Monday, July 9, 2018.  
Prior to her hiring at USI, Lynn served as lead attorney of Medical Legal Partnership Group at Indiana Legal Services Inc. from September 2017 to June 2018. She previously served as a staff attorney from May 2007 to September 2017. She also has held positions with the Program on Law and State Government at the Robert H. McKinney School of Law, and at the Indiana Commission on Hispanic and Latino Affairs.  
"Ms. Lynn brings a wealth of experience and knowledge to this role, and I believe her collaborative spirit will be a tremendous strength for the University. Her hiring is a critical next step in making sure our civil rights and sexual misconduct policies are properly and consistently carried out." said Lenhardt.
The Title IX Coordinator is charged with upholding federal gender-equity law by overseeing the reporting, investigating and adjudication of complaints of sexual assault, sexual misconduct, sexual harassment, stalking and relationship violence.
"I am excited to return to my hometown, and to join an institution like the University of Southern Indiana that is well-known for its commitment to the continued success and well-being of its students," said Lynn.
Lynn earned a Juris Doctor in 2007 from the Robert H. McKinney School of Law in Indianapolis, and bachelor's degrees in international studies and Spanish, graduating magna cum laude in 2000 from Butler University. She is fluent in Spanish and holds a number of certifications, including domestic relations mediation, trials skills for legal services and basic immigration training among others. She has volunteered with the African Leadership and Reconciliation Ministries (ALARM)-Rwanda, Missions of Hope International/Christian Missionary Fellowship and Horizon House.