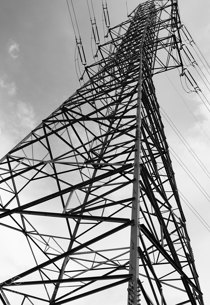 The Center for Interdisciplinary Studies of USI's College of Liberal Arts will present its 11th Interdisciplinary Colloquium at 9 a.m. Friday, October 6 in Carter Hall of University Center West. All presentations will be free and open to the public.
The Colloquium, entitled "Towers," will begin with introductions by Dr. James Beeby, dean of the College of Liberal Arts, and Dr. David Hitchcock, director of the Center for Interdisciplinary Studies.  Introductions will be followed by a performance from the USI Chamber Choir and a presenentation from Dr. Constance Swenty, associate professor of Nursing, entitled "Healthcare Teams Connect Communication Towers."
Faculty presentations will begin at 10 a.m. and will be in the following order:
10 – 11 a.m.
Jennifer Horn, instructor of English: "Climbing the Fairy-Tale Tower to 'Happily Ever After' in Contemporary Times"
Dr. Srikanth Dandotkar, assistant professor of Psychology: "Towers, Signals, and Information Processing: Humans as Informavores (like herbivores and carnivores), and Human Minds as Cellphones"
Dr. Abigail Alexander, assistant professor of French: "Same Towers, Different Gods: Saving Notre-Dame de Paris"  
11 a.m. - Noon
Dr. Jill Oeding, professor of Business: "Be a Tower of Integrity: Stand Out from Your Peers in a Good Way"
Dr. Sakina Hughes, associate professor of History: "Women of Color in the Ivory Tower"
Dr. Steven Williams, associate professor of Sociology: "The Fall of Tower Records and the Death of the Artifact"
Noon – 1 p.m.
"Doors into Disciplines," a roundtable discussion, will be held in UC 2217-2218. Participants will include Beeby; Dr. Glenna Bower, professor of Kinesiology and Sport; Dr. Gabriela Mustata Wilson, associate professor of Health Informatics; Dr. Todd Schroer, associate professor of Sociology and Criminal Justice;  and Dr. Sarah Stevens, interim director of the Honors Program. 
1 – 2 p.m.
Dr. Matthew Hanka, associate professor of Political Science: "The Towering Ego of the Trump Presidency: Will it Fall?"
Dr. Cacee Hoyer, assistant professor of History: "The Unbalanced Minaret: the Juma Masjid Mosque, Durban's divided Indian Community, and Challenges to Early Anti-apartheid Resistance"
2 – 3 p.m.
Original Poetry by Mr. John Gibson and Dr. Matthew Graham, professor of English.
Music of the Sephardic Jews of North Africa and the Middle East, performed by Dr. Norma Rosas-Mayen, associate professor of Spanish.
Following the presentations, a free reception will be held. Artwork will be on display at the reception, with artists featured including Michael Aukhaus, Brittney Byrd, Tylar Dean, Joan deJong, Sarah Feagan, Danielle Lents, Gabe Mayer, Steven Miller, Levi Schulz, Brian Simpson, Logan Tharp, Glen Tyler, Rob Millard Mendez, Kathryn Waters, and Katy Whitehouse. 
For more information please contact, David Hitchcock at 812-461-5380 or dhitchcoc@usi.edu.