This spring we welcomed new chairpersons to our three advisory boards. We want to extend our appreciation to the outgoing chairs for all they have done for USI and our students during their two-year term.
USI Accounting Circle
Thank you to USI alumnus Michael Carroll '88, accounting. He is Chief Financial Officer at Heritage Federal Credit Union. Carroll was named the 2021 Distinguished Accountant and received the 2021 USI Alumni Service Award. 
USI alumna Bridgitte Danhauer '08, accounting, begins her two-year term as Chair. Danhauer is Director of Client Service with Pettinga Financial Advisors.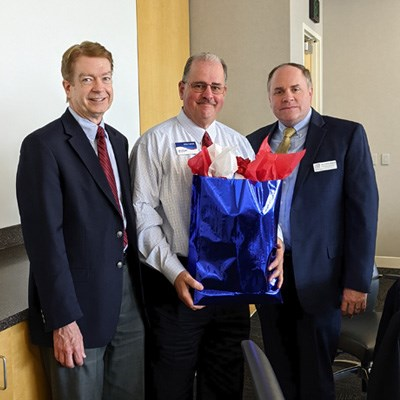 L to R: Dr. Brian McGuire, Interim Dean; Michael Carroll; Dr. Thomas Noland, Chair of Accounting and Finance, Professor of Accounting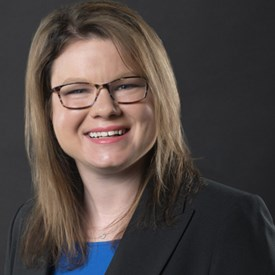 Bridgitte Danhauer
Board of Advisors
Thank you to Terri Hollander Albin for serving as Chair of the Board of Advisors for a two-year term. She is Director, Financial Advisor, with The Hollander Group, Baird Private Wealth Management.
David Conner, CFO, Anchor Industries, is the incoming Chair.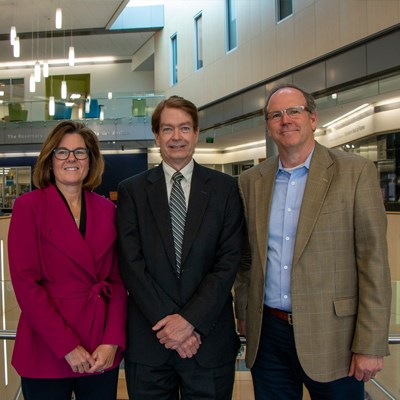 Terri Hollander Albin; Dr. Brian McGuire; David Conner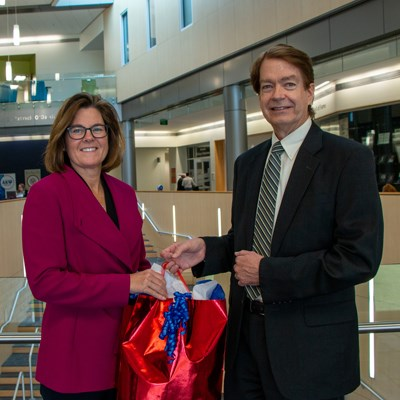 IT Alliance
We would like to thank Alan Letterman for his service as Chair of the IT Alliance. Letterman is VP of Engineering & Technology with Berry Global.
The incoming Chair is Dave Smith, Vice President-Chief Information Officer with Atlas World Group.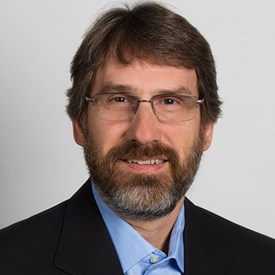 Alan Letterman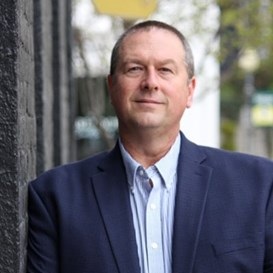 Dave Smith