New Faculty Orientation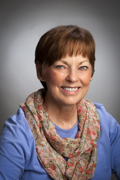 Ms. Linda Dillbeck
Administrative Associate Contact: 812-465-1681
Business and Engineering Center 1015
Email:
ldillbec
Email, ID Card, Network Access, Blackboard Information
Visit the Information Technology website for information about getting you access to the network, email, blackboard (including training), and your Banner ID/Card.
University Handbooks
Official University Headshot
A current photo is stored with your campus contact information for the University's online directory. Your photo may be used in news articles or other publications from the University. To make an appointment, schedule it online or contact USI Photography & Multimedia. Photography is located in the Publishing Services Center, and noted as PUB on the USI campus map.
What is my office location / number, phone, etc.?
Linda Dillbeck will inform you of your office location and number as soon as the information is available from the Dean's office. All College of Business faculty are housed in the Business and Engineering Center, BE on the USI campus map.
When can I move into my office? – How do I get keys?
Linda Dillbeck will inform you of the date when you can first access your office (based on availability). You must personally pick up your keys in the physical plant offices (building PP on the USI campus map). A valid Eagle Access Card must be presented to obtain your keys. 
Where do I get my mail?
The mailboxes are located in the second floor faculty lounge (BE2054).
How do I get business cards?
Linda Dillbeck or Mary Spahn can assist you in placing your order for USI business cards.
Do I need a parking permit? / Do I have to register my car?
Faculty, staff and visitors may park in most campus lots at no cost and with no special parking permit. Drivers are urged, but not required, to register their vehicles. Registration allows the University to contact you if there is a problem with your vehicle. 
Fall University-wide Meetings –– Date and Time TBA
Romain College of Business Fall Faculty Retreat – Date and Time TBA
Spring University-wide Meetings – Date and Time TBA
Romain College of Business Spring Faculty Retreat – Date and Time TBA
New faculty is required to attend the USI New Faculty Orientation Program – formal information will be coming from the Provost's office– Date and Time TBA
Fall and Spring Graduation Ceremonies – Date and Time TBA
Fall and Spring Advising Periods (normally, the first two weeks of April and November) – Date and Time TBA.
All College and Departmental Meetings -- TBA
---
Syllabi -- guidelines / examples
Your department chairperson and/or departmental colleagues can provide you with example syllabi and information concerning typical content in the Romain College of Business. After you have completed your syllabi, send them as email attachments in doc, docx, rtf, txt, xls, or xlsx format for archiving to Michelle Simmons.
Blackboard and other technology help
Blackboard information and online training is available on the IT website as well as other general technology support information.
Grades
Grades are usually due the Tuesday morning (10:00 AM) immediately following finals week of each semester (including summer sessions).
Office Hours (how many, which days)
Romain College of Business faculty members are asked to hold at least five (5) hours of office hours per week. Typically, faculty members will hold office hours on their teaching days.
Copies (in general) / Exam Copies
Faculty may use the Copy Center for College-related copies and exams, by completing an online Copy Services Request form. Faculty has access to the copier on the second floor faculty lounge in room BE 2054. See Darla Perigo for information concerning your access code or alternate copy/printing procedures.
Faxing / Long Distance
A fax machine is available in the first floor workroom (BE1022). The Romain College of Business fax number is 812-465-1044. Work related long distance phone calls can be made from any faculty phone.
How do I get office supplies?
Office supplies are located in the second floor faculty lounge (BE2054). Please see Michelle Simmons for additional office supplies.
What do I need to do if I am going to miss classes?
If it is a planned absence a Class Coverage form should be completed, signed by your department chairperson and on file in the RCOB main office.
Sick or Emergency– who to call?
If you are unable to cover your classes due to an emergency, call your department chairperson as soon as possible.
How do I order textbooks and when?
Mary Spahn in the Romain College of Business office can provide you with information concerning the deadline for textbook orders. Information concerning faculty adoptions or how to order your textbooks can be found at the USI Campus Store.
Is there money for memberships/subscriptions? 
All College faculty members have access to faculty development funds that can be used for memberships and subscriptions. 
Does the faculty have access to an online activity reporting program?
Yes, faculty are required to utilize the SEDONA system to keep track of teaching, research, and service activities throughout the year and scoring student rubrics at the end of each fall and spring semester. The URL is http://sedonaweb.com. The Member ID is the last six (6) digits of your Eagle Access number plus "usi" added to the end. for your password and additional information on the SEDONA system. Tutorial sessions will be conducted as needed.