Are you cyber secure?
The University of Southern Indiana is bringing cybersecurity information and resources to the tristate region from 8 a.m. to 5 p.m. Thursday, March 19 at the Southwest Indiana Cyber Conference, to be held at USI's Griffin Center.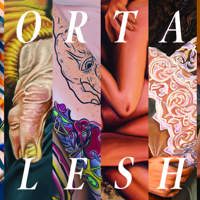 2020 Efroymson Fellowship exhibition seeks to engage, start conversations with attendees
The Efroymson Bridge Year Fellowship Exhibition, Mortal Flesh, will be on display starting on Monday, February 17 through Sunday, March 15 at the McCutchan Art Center/ Pace Galleries on the University of Southern Indiana campus.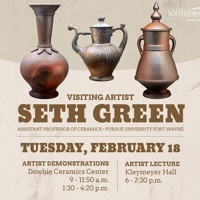 Ceramic artist Seth Green to visit campus for demonstrations and lecture
Green will host two demonstrations in the Dowhie Ceramic Center, the first at 9 a.m. and another at 1:30 p.m., and will give an artist lecture in Kleymeyer Hall at 6 p.m. All events are free and open to the public.