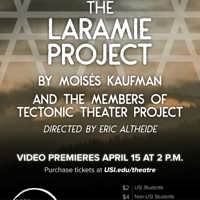 USI Theatre presents The Laramie Project in video-on-demand format
The play, which was recorded like a movie and shot on location, will premiere at 2 p.m. Thursday, April 15 and be available through Thursday, April 22.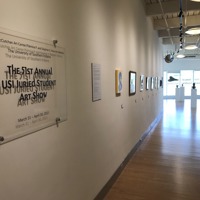 51st USI Annual Juried Student Art Show to be displayed in the McCutchan Art Center/Pace Galleries
This year's exhibition of selected student artworks from the past academic year features 94 artworks chosen by the juror from over 290 entered. 
Historic New Harmony holds creative writing contest to honor Robert Owen
In celebration of the 250th Anniversary of Robert Owen's birth, Historic New Harmony invites writers to participate in a global creative writing contest beginning April 1 through July 1.