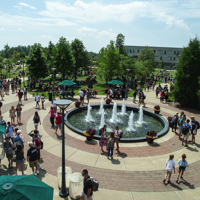 USI sees continued growth in graduate enrollment; overall enrollment remains steady
This fall, for the second consecutive year, the University of Southern Indiana welcomed a record number of graduate students to the University.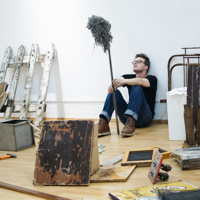 Trio of exhibits, artist-in-residence to continue anniversary season for McCutchan Art Center/Pace Gallieries
The MCutchan Art Center/Pace Galleries continues its 10th anniversary celebration, with Past, Present. Future, a combination of three exhibits on display from Monday, September 17 through Friday, October 26.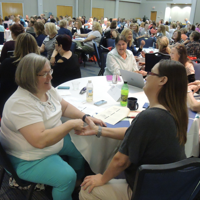 USI Center for Healthy Aging and Wellness receives grant to enhance workforce development in Indiana nursing homes
USI has received a $789,800 grant from the Indiana State Department of Health to fund dementia care training for nursing home staff members in Indiana.