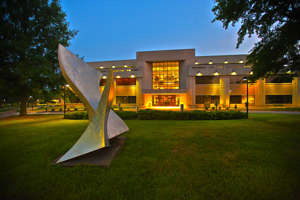 During its regular meeting on July 13, 2017, the University of Southern Indiana Board of Trustees approved a $114 million operating budget for the 2017-18 academic year. Income is from fee revenues, state appropriations and other sources. The board also approved miscellaneous fees for 2017-18 and reviewed the schedule of previously approved student and mandatory fees for the 2017-18 and 2018-19 academic years.
The board heard a presentation from Dr. Mayola Rowser, director of Graduate Studies, on the growth of graduate programs and the strategic steps being taken to continue their growth through 2020. There were 1,133 graduate students enrolled in 14 graduate programs during the Spring 2017 semester, a 16 percent increase over the past three years.
As part of its annual meeting, the board appointed W. Harold Calloway to serve as board chair. Other board-elected positions include Ken Sendelwick, first vice chair, Ron Romain, second vice chair and Amy MacDonell, secretary. The board also received updates on USI's Lilly Endowment funded initiative and current campus construction projects and approved the disbursement of financial aid awards to students.