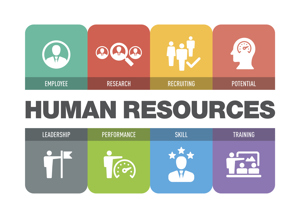 Human Resources (HR) is phasing out paper paychecks. Employees who currently receive a paper check and have been individually contacted by HR, will have the option to sign-up for a Visa-branded payroll card and/or enroll in the direct deposit system.
Payroll Card
Signing up for the pay card will allow employees who either don't have a bank account or don't want to use an existing account, access to their funds using a reloadable Visa-branded debit card. These cards are funded each pay date and are accepted anywhere Visa is accepted. These are not credit cards, so the amount available is equivalent to the funds in the account. Some of the perks of the card include:
Funds are directly loaded to card, eliminating the need to pick up a check
Avoid check cashing fees
No bank account or credit check is required
No need to wait for a check to be re-issued because a check is lost or stolen
A free mobile app is available so checking account balances, viewing transactions and receiving text or email alerts is easy
There is no monthly account fee
Get cash out when making a purchase without a fee
Enrollment forms are available in the Human Resources office or online. Upon completion of the enrollment, applicants can expect to receive their personalized card in the mail within seven to 10 business days. Once the card is activated and funds are loaded, the card is ready to use.
Direct Deposit
Individuals who don't wish to sign-up for the payroll card, may instead sign-up for funds to be directly deposited in a checking or savings account. They may also select to have funds divided between the payroll card and direct deposit. This is convenient for saving for the holidays, vacation or other large purchases. Enrollment forms for direct deposit also are available in the Human Resources office or online.
Additional information about the payroll card may be found on the Human Resources web page, or contact Nancy Lumley at nlumley@usi.edu or 812-464-1988.