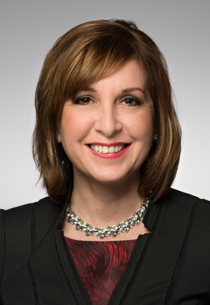 The University of Southern Indiana will host a presentation from Indiana State Treasurer Kelly Mitchell at 10:10 a.m. Thursday, May 25 in University Center Room 2207.
Mitchell will discuss the Indiana CollegeChoice 529 Plan, which is celebrating its 20th anniversary in 2017. The presentation is free and open to the public, and Mitchell will take questions from attendees.
529 plans were established to help parents and grandparents save money for post-secondary or higher education. Features – from low fees to tax-advantaged investing – make them one of the more popular ways to save for college. Among the offerings of CollegeChoice 529 plans are: tax-deferred investment growth; tax-free withdrawals for qualified expenses, like tuition, room and board, computers and laptops, and books; gift- and estate-tax benefits; control over how assets are used; and flexibility to use the funds at eligible colleges, universities and vocational schools worldwide.
Mitchell was elected the 55th treasurer for the State of Indiana in 2014. In this role, she serves as the chair of the Indiana Bond Bank, the statewide E-911 Board, the Indiana Education Savings Authority, and as sole trustee of the State Police Pension Trust among a number of other positions. As the chief investment officer for the State, she is responsible for the management of approximately seven billion dollars per month.
For more information, contact Catherine Seat, communications director for the Indiana Treasurer of State, at 317-323-6387.