Workshop planned to help USI faculty thrive, advance in career
Workshop planned to help USI faculty thrive, advance in career
4/5/2017 |
University Communications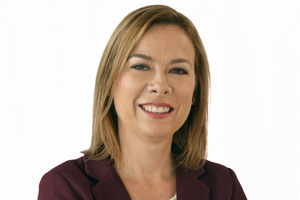 A leader in higher education from the University of Maryland at College Park will visit the University of Southern Indiana on Thursday, May 11 to lead a free faculty workshop related to rank, career goals and work-life integration. Dr. KerryAnn O'Meara, professor of higher education, director of the ADVANCE Program for Inclusive Excellence, and affiliate faculty in Women's Studies at the University of Maryland, will lead "Thriving in Mid-Career: Strategies for Action," a session designed for USI faculty members interested in ongoing professional growth. The workshop, which will be held from 8 a.m. to 2 p.m. in the University Center, Room 226 and 227, is being offered free of charge to USI faculty through the generous support of the College of Nursing and Health Professions and a Major as Home Grant from the Provost's Office.
The goal of the workshop is to help USI faculty members – in particular those in mid-career – explore career challenges faced by associate professors and by institutions trying to support them. All USI faculty members are welcome to attend, regardless of rank, as the strategies discussed in this workshop can be applied at any point in their career trajectory.
The free workshop includes continental breakfast and lunch; reservations are required. RSVP by the end of the day April 28 at www.USI.edu/cnhpworkshop.