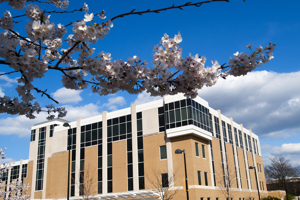 The University of Southern Indiana Board of Trustees approved a Doctor of Education (Ed.D.) program to be offered through the Pott College of Science, Engineering, and Education at its regular meeting on Thursday, March 2. The program will next move to the Indiana Commission for Higher Education for approval.
The degree would be a minimum of 60 credit hours for students with a master's degree in education. Additional master's level coursework in education will be required for students with a master's degree in another field. Courses will be offered in a blended format with a mixture of online and face-to-face coursework.
According to the Indiana Department of Workforce Development the demand for school administrators in Indiana is projected to grow by 9.5 percent over the next 10 years, and short employment durations of superintendents inhibit a school district's ability to build a unifying educational vision. The new program seeks to help fill administrator vacancies by preparing more qualified leaders and enabling those leaders, across the state, to do more in their positions.
Linda White to receive honorary degree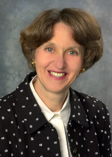 The USI Board of Trustees also approved the conferral of an honorary Doctor of Laws degree to Linda E. White, president and CEO of Deaconess Health System. The degree will be presented at the Spring 2017 Commencement Graduate Ceremony on Friday, April 28.
White, a native of Terre Haute, Indiana, began her career as a nurse management analyst at Deaconess before being promoted to director of medical/surgical nursing. She has served as vice president of nursing, chief operating officer and president of Deaconess Hospital, in addition to her current position.
White is a past president of the board of directors of the Boys and Girls Club of Evansville and the Indiana Hospital Association Board of Directors. She is a fellow in the American College of Healthcare Executives and a member of numerous other health care associations. Deaconess honored White in January 2017, with the opening of the Linda E. White Hospice House on the hospital's main campus.
In other business, the trustees heard a report on the 2017 session of the Indiana General Assembly and approved candidates for doctoral, master's, bachelor's and associate degrees for the Spring 2017 Commencement ceremonies.