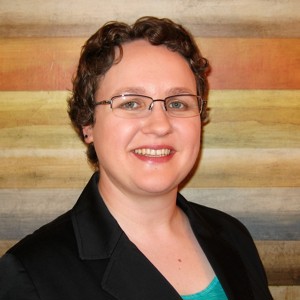 Imagine writing down your last sexual encounter in intimate detail. Imagine then, turning to a stranger next to you and telling them about it. Awkward? Uncomfortable? Invasive? Imagine next, that the encounter wasn't a consensual one. This adds a whole other level to the situation, and is one that victims of sexual assault often contend with when deciding whether or with whom to disclose. Shame and victim blaming reactions can leave these individuals feeling silenced, afraid and misunderstood.
Melanie Kendrick, the Title IX coordinator in USI's Human Resources, has arranged two interactive workshops open to faculty, staff and students. "One of the main goals we want to focus on is education and empowerment," she said. "There are a lot of different aspects to Title IX, including sexual, domestic and dating violence; harassment; stalking; and now with cell phones and social media, exploitation. People generally think of disclosure as a female making a report on a male, but often it's males reporting females or other males. We want to make USI an environment where both females and males feel comfortable coming forward.
Presenting, in both workshops is Dr. Mahri Irvine, an anthropologist specializing in gender-based and cultural inequalities. She works at Indiana University as the statewide sexual assault education and prevention specialist. She has served as a victim advocate for Rape Victim Advocates in Chicago, the DC Rape Crisis Center in Washington D.C., Open Arms prison reentry organization in Washington D.C. and has volunteered for Indiana Coalition Against Sexual Assault for six years.
Communication, Gender and Violence: Stereotypes and Realities
This interactive workshop will take place from 11 a.m. to noon, Tuesday, March 14, in University Center East, Room 2218, and again noon to 1 p.m. Wednesday, March 15, in the Wright Administration Building, Forum 2. The workshop will address common belief systems concerning gender and communication style, and misconceptions about consent. The session also will address what to look for concerning perpetrators of sexual violence.
"Something so important in regards to sexual violence is education and what consent is," said Kendrick. "One common misconception is that if someone agreed to be intimate before, they automatically agree now, and that's not true."
A student ID scanner will be available for faculty who would like to bring students to the workshop.
Compassionate Responses to Student Disclosures of Victimization
This interactive workshop will take place from 1 to 3 p.m. Tuesday, March 14, in the University Center East, Room 2218, and again from 9 to 11 a.m. Wednesday, March 15, in the University Center East, Room 2218. Geared toward faculty and staff, attendees will engage in roleplaying and brainstorming about appropriate responses to both male and female student disclosures in various scenarios. Whether intentional or not, responses to sexual victimization can sometimes have a tone or use language which makes the victim feel they are to blame for the assault. 
"The more you hear the appropriate language and put it in practice, the more likely you are to have an appropriate response," said Kendrick. "We are all considered 'responsible employees' at the University, and we want students to feel safe and supported."
For more information contact Melanie Kendrick at mkendrick2@usi.edu or 812-464-1703.