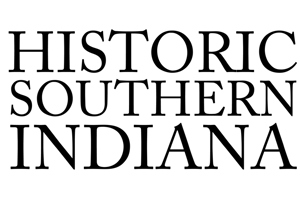 USI's Historic Southern Indiana is currently accepting nominations for the 2014 Frank and Judy O'Bannon Heritage Enrichment Award. The award recognizes an individual who is an exemplary model of community education activities such as community heritage, heritage/cultural tourism, historic preservation and historical interpretation in the southern Indiana region.
Indiana's late Governor Frank O'Bannon and his wife Judy embody the mission and goals of Historic Southern Indiana in their commitment to, and love of, southern Indiana's heritage. Their belief in the identification, preservation, and promotion of those things that make communities special is most evident in their support of programs benefiting youth.
Volunteers and paid employees whose programs enrich the lives of young people 18 or under are eligible for the award. Nominees must reside in one of 26 counties in the southern part of Indiana. Counties include Clark, Crawford, Daviess, Dearborn, Dubois, Floyd, Gibson, Harrison, Jackson, Jefferson, Jennings, Knox, Lawrence, Martin, Ohio, Orange, Perry, Pike, Posey, Ripley, Scott, Spencer, Switzerland, Vanderburgh, Warrick and Washington. Interested individuals may nominate themselves.
The award includes a $1,000 cash prize, a plaque, recognition at the annual meeting of Historic Southern Indiana, an article highlighting the achievements of the recipient in the Historic Southern Indiana newsletter and a news release featuring the recipient's achievements.
Completed nomination forms are due by Friday, August 1.
A panel of judges chosen by the Historic Southern Indiana Executive Committee will select the recipient by October 1. The award will be presented at the annual meeting of Historic Southern Indiana in the fall.
For a nomination form or additional information, visit the Historic Southern Indiana website at USI.edu/hsi or call 812-465-7014.
Historic Southern Indiana, an outreach and engagement project of USI, was created in 1986 to serve the southernmost 26 counties of Indiana. Its goals are to identify, preserve, protect, enhance and promote the historical, natural and recreational resources of the region. It seeks to implement those goals through programs in historic preservation, history education, heritage tourism, community development and scenic byways. Its office is a part of Outreach and Engagement.