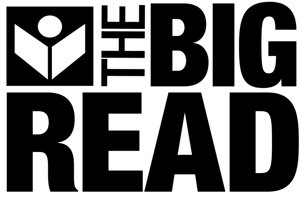 Evansville's Big Read event has been rescheduled from March 2. It will now come to a close at 3:45 p.m. on Friday, March 7 when Mark Cambron, district conservationist for Vanderburgh County, will give a presentation on the range of impacts and outcomes of the Great Depression and the Great Recession at Central Library in Evansville. The event also will include a response panel.
Prior to working for Vanderburgh County, Cambron was the resource conservation and development coordinator for 10 counties in southwest Indiana for the Natural Resource Conservation Service with the USDA. In this role, he helped farmers and ranchers resolve resource concerns on their land. These issues included erosion (sheet, hill, and gully), nutrient loss from commercial fertilizers and animal waste, loss of wildlife habitat, degraded and unmanaged timberlands, and lack of adequate grazing and water for livestock. He assisted producers with the development of conservation plans to address these concerns on cropland, grazing land, wildlife land, and timberland, and provided access to engineering technical assistance and funding to help implement these plans. The work of the Natural Resource Conservation Service began as a direct result of the Dust Bowl phenomenon in the 1930's.
Cambron received a Bachelor of Science degree in agriculture education from Eastern Kentucky University and a Master of Science degree in agriculture education from the University of Tennessee in Knoxville. He has worked as a 4-H youth extension agent in Tennessee and Kentucky and also was a district conservationist in Springfield, Kentucky. He is an Air Force veteran and served as an immigration specialist in Italy and in Operation Desert Storm.
The Big Read offered a series of events related to the novel The Grapes of Wrath. The program, made possible by a grant from the National Endowment for the Arts, was sponsored by the University of Southern Indiana in collaboration with Evansville Literacy Coalition, Evansville Protestant Home, Evansville Vanderburgh Public Library, Evansville Vanderburgh School Corporation, Ivy Tech Community College, Solarbron, Southwestern Indiana Regional Council on Aging and More, Vanderburgh County Soil and Water Conservation District, West River, Willard Library, WNIN, and more.
For more information, contact Dr. Anne Statham, director of USI's Service Learning Program, at 812/465-1203 or aastatham@usi.edu.