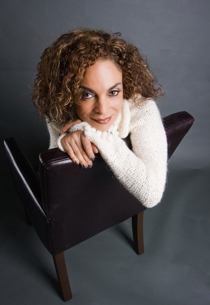 Tickets to the University of Southern Indiana's annual Dr. Martin Luther King, Jr. Luncheon with keynote speaker Jasmine Guy go on sale to the general public on Monday, December 16. The cost is $15 per ticket.
The event will begin at 11 a.m. January 20 in Carter Hall in the University Center.
Jasmine Guy played Southern belle Whitley Gilbert on "The Cosby Show" spinoff "A Different World," for which she won six consecutive NAACP Awards.
She has many television credits ("Melrose Place," "NYPD Blue," and "The Vampire Diaries," to name a few) and has also appeared in film and on Broadway. Her first film role was in Spike Lee's "School Daze."
In 2004, she wrote the critically-acclaimed Evolution of a Revolutionary (Atria Books), the story of Alfeni Shakur, Black Panther and mother of rap artist Tupac Shakur.
In addition to the keynote, the event, which fills USI's Carter Hall each year, includes performances by community groups and the USI gospel choir, a hearty meal and dessert.
The event is sponsored by the USI Foundation, Communications Department and Scripps Howard Center for Media Studies, Service Learning Department, and Multicultural Center.
To purchase tickets, and for more information, call the Multicultural Center at 812/465-7188.