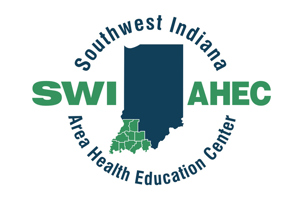 Tax-exempt organizations that promote health careers for youth (K-12) or provide continuing education for health professionals in southwest Indiana may be eligible to receive a mini-grant from the Southwest Indiana Area Health Education Center (SWI-AHEC).
SWI-AHEC is seeking applications for projects in Daviess, Dubois, Gibson, Knox, Perry, Pike, Posey, Spencer, Vanderburgh, and Warrick counties now through December 4, 2013.
"We are interested in projects that create awareness among youth about health careers, such as field trips, camps, etc., or that offer continuing education programs for health professionals, such as conferences, workshops and interprofessional education opportunities," said Jane Friona, SWI-AHEC executive director. "We anticipate the maximum award amount to be $3,500, and the number of mini-grants awarded will depend on how many proposals we receive."
To download the guidelines and application, go to http://health.usi.edu/swiahec/.
SWI-AHEC stands for Southwest Indiana Area Health Education Center. It began as a regional center in 2008, and it is hosted by the University of Southern Indiana in the College of Nursing and Health Professions.
SWI-AHEC is part of a national network with a mission to improve health by leading the nation in the recruitment, training and retention of a diverse health workforce for underserved communities.
For more information about the request for proposals or the mini-grant award process, contact:
Jane Friona
Executive Director
Southwest Indiana AHEC
College of Nursing and Health Professions, HP 2090
8600 University Boulevard
Evansville, Indiana 47712
812/461-5446
jefriona@usi.edu