Rusk named interim director of Admission
Otto becomes senior advisor
Rusk named interim director of Admission
Otto becomes senior advisor
11/11/2013 |
University Communications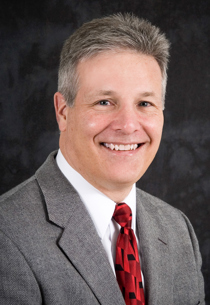 University of Southern Indiana President Linda L. M.  Bennett has announced the appointment of Mark Rusk as interim director of the USI Admission Office. The appointment became effective November 1, 2013.
Rusk has worked in the USI Admission Office for the past 14 years, the last eight as associate director of Admission. Prior to coming to USI, he worked as an admission counselor at two small private colleges: Cardinal Stritch University in Milwaukee, Wisconsin, and William Penn University in Oskaloosa, Iowa.  
Rusk replaces current director Eric Otto. Bennett also announced that Otto becomes senior advisor for Admission leading up to his retirement in December 2013. Otto came to USI as director of Admission in November 1998.