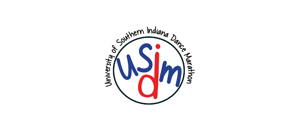 Students at the University of Southern Indiana will once again host a Dance Marathon to support Riley Hospital for Children in Indianapolis. The 2013 USI Dance Marathon (USIDM) will be held from 2-10 p.m., Saturday, October 26, in the USI Recreation and Fitness Center with a goal of raising $10,000. Last year's event raised more than $6,100.  
Dance Marathon is a multi-hour, philanthropic event that raises awareness and funds for Riley Hospital, which treats children across the state for serious illnesses or health conditions. In addition to participants, seven to 10 families and children from Evansville and the region, with personal Riley Hospital experiences, will participate in the event, sharing stories of inspiration and strength. Braden, Indiana's 2013 Children's Miracle Network Champion from Indianapolis, along with his family, will attend the event as special guests. Braden has become somewhat of a local celebrity at dance marathons, showing up at college events across the state.
"It's so important that college students and really anyone be aware of the struggles that many families and children go through," said Theresa Scheller, a USI student and one of this year's event organizers.  "It's eye opening to see kids who have struggled through so much. This event gives students a chance to interact and be a part of something very important. It's something you can't really explain; you have to see and experience it for yourself."
Dancing, games, and entertainment will be the highlights of USI's Dance Marathon, which will have a Harry Potter theme this year.  Participants will participate in games and events on the hour and learn parts for a line dance to be performed later in the evening. A magician from Louisville, Kentucky, will make a special appearance as well. "You don't have to be a good dancer and you don't have to know anything about Harry Potter to have a good time," said Ryan Smith, USI student and coordinator for the marathon activities. "This event is for anyone."
Dance marathons are hosted at the collegiate and high school levels across the state and to date have raised more than $20 million for Riley Hospital. Students are encouraged to register for USIDM online and create an online fundraising page. Students, faculty, alumni, parents, and the community are encouraged to get involved. Participants stay on their feet for the entire eight hours with the theme "standing for those who can't." A free meal is provided for all participants.
"When someone asks me what Dance Marathon is all about, I tell them it's for the kids," said Smith. "They didn't choose to be sick. I've heard some incredible stories from children as young as five or six years old going through things that I couldn't imagine. With Dance Marathon, you get to see who you're helping and how much it impacts them. That's special."
Scheller attended her first Dance Marathon in high school and has been participating ever since, including helping to organize events at Indiana University, which raises more than $2 million annually. "They've become very passionate about it," she said. "I'd like to see something like that happen at USI. I want to get students excited about participating and knowing they can make a difference."
There is a $10 registration fee online or at that door, however participants are encouraged to raise additional funds for the event on their own. "No amount is too small," said Smith.  
More information is available online at: www.Rileykids.org/dancemarathon. You can also follow the event on Twitter @USIDM with the hashtags #USIDM13 or #FTK (For the Kids). Watch a promotional video for USI's Dance Marathon.
Riley luncheon to highlight success story of USI student
This fall's Indiana Blood Center Drive, hosted on the USI campus and sponsored by the USI Dance Marathon Committee, will coincide with the Riley Children's Foundation Annual Luncheon on Nov. 21. For every blood drive participant, Indiana Blood Center will donate $3 to the 2014 USI Dance Marathon to support Riley Hospital for Children. The November 21 drive will take place from 10 a.m. to 3 p.m. in Carter Hall in the University Center.
As part of their luncheon event, Riley Foundation will feature the story of Clare Scheller, USI student and daughter of Mary Scheller, administrative assistant for Gerontology in USI's College of Nursing and Health Professions. Clare's story of success battling Leukemia is featured on the Indiana Blood Center's blog. Riley Foundation also sent a film crew to Clare's home and to the USI campus this fall to help document her success story. That video will be shown for the first time during the luncheon.
Indiana Blood Center is the main supplier of blood products for Riley and IU Hospital. "If it weren't for the blood and platelet transfusions Clare received while in the ICU at Riley, she wouldn't be here today," said Mary Scheller. "I feel a great obligation to promote the importance of blood donation for both the Red Cross and Indiana Blood Center. It truly does save lives."