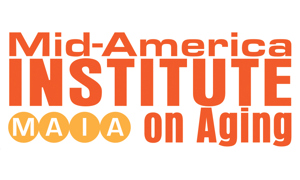 What is the difference between normal aging, dementia, and Alzheimer's disease? Will I have enough money to live comfortably after I retire? These questions and more will be addressed during the sixth annual Mid-America Institute on Aging August 8-9 in the University Center at the University of Southern Indiana.
The conference, sponsored by USI's College of Nursing and Health Professions and the Southwestern Indiana Regional Council on Aging (SWIRCA) & More, is a two-day multi-disciplinary conference for nurses, social workers, older adults, lay persons, and professionals working in the field of gerontology. The conference typically draws as many as 250 participants from the local community and throughout the Midwest. Additionally, Evansville Mayor Lloyd Winnecke has proclaimed August 8, 2013 a Day of Celebration of Aging.
"This conference brings national speakers to our area and provides a forum for our local experts to share innovative best practice strategies for a variety of issues related to aging and gerontology," said Peggy Graul, coordinator of continuing education for Nursing and Health Professions at USI. "We're excited about this year's lineup."
Topics will include inspirational keynotes as well as multiple sessions ranging from healthy aging to coping with illness.
Chris Hogan will deliver the opening keynote address, "The Keys to Financial Advantage." Formerly an All-American football player at Georgetown College, Hogan helps people manage the resources they already have available to help ensure a financial advantage during retirement. His talks are inspired by his experiences as the vice president of a banking institution and by nationally-known financial expert Dave Ramsey. Hogan has a master's degree from California University of Pennsylvania. In addition to retirement planning, his areas of expertise are mortgages, healthcare, and investing.
Dr. Renée Dugger, associate professor of nursing at the University of South Carolina Beaufort, will discuss the benefits of laughter in her talk, "Life is Tough… So Laugh Hard." Her presentation will describe four health-related outcomes to laughter and help her audience assess and improve their "humor quotient." A former member of USI's nursing faculty, Dugger developed and coordinated Care of Elders and Families, a clinical nursing course for junior-level students which was recognized by the American Association of Colleges of Nursing with a National Innovations in Curriculum Award in 2008. She is a board certified gerontological clinical nurse specialist and has served as a consultant for the American Academy of Nursing for the Geropsychiatric Initiative.
Teepa Snow will deliver the second MAIA keynote address, "Best Practices in Dementia Care: Seeing It from the Other Side – The Basics about Dementia and Alzheimer's Symptoms and How to Help." A renowned occupational therapist currently working as a dementia care/dementia education specialist, Snow will discuss the differences between dementia and normal aging. She has an independent practice in central North Carolina and clinical appointments with Duke University's School of Nursing and the University of North Carolina School of Medicine. She has degrees from Duke University and University of North Carolina Chapel Hill and 33 years of experience in geriatrics.
Elaine K. Sanchez, author of Letters from Madelyn, Chronicles of a Caregiver, will speak about recognizing and coping with caregiver anger, guilt, depression, and grief in her talk, "Finding Hope and Humor in Caregiving… 'And for THIS I take VITAMINS!'" A resident of Salem, Oregon, Sanchez's passion for helping others cope with the emotional stress of caregiving grew out of her own experience with aging family members. She is the co-founder of CaregiverHelp.com, a video-based, online support group for caregivers. She also hosts a one-hour weekly radio program, Caregiver Help Radio.
Additional conference topics include challenges and solutions of aging, medical matters, women's self-defense, sexuality in elders, and other topics of interest. Early morning relaxation sessions will include demonstrations of Native American flute music, yoga, harp music, and Tai Chi by local practitioners.
Exhibit Hall
More than 30 area organizations will set up booth space in the exhibit area throughout the two days of the conference. Exhibits will include sales representatives from healthcare technology, equipment companies, senior health services, home healthcare, and assisted living as well as many others.
Continuing education credits also are available to nurses, social workers, health facility administrators, health education specialists, case managers, and dental hygienists. Retirees and students can register at a reduced fee. Registration fees increase after July 27.
Co-providers include St. Mary's Medical Center and Deaconess Hospital.
For speaker times, online registration, and costs, contact USI Outreach and Engagement at 812/464-1989 or 800/467-8600, or visit health.usi.edu/maia2013.