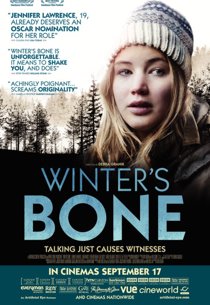 The University of Southern Indiana University Core Curriculum Speaker Series presents a "Roundtable with Anne Rosellini," co-producer and screenwriter of the award-winning film, Winter's Bone, at 6 p.m. Wednesday, April 10, in Carter Hall in the University Center.
Rosellini will discuss her film with USI College of Liberal Arts faculty, including Dr. Silvia Rode, associate professor of German and chair of the Department of Modern and Classical Languages; Dr. David Hitchcock, associate professor of Spanish; Dr. Jessica Jensen, assistant professor of French; and Eric Braysmith, instructor in film.
Winter's Bone (2010), starring Jennifer Lawrence, was nominated for four Academy Awards and received many other awards, including the Grand Jury Prize and Waldo Salt Screenwriting awards at the Sundance Film Festival.
You can view the film at USI at 4 p.m. Wednesday, April 3, and 6 p.m. Monday, April 8, in Forum I in the Wright Administration Building.
Both the roundtable discussion and the film screenings are free and open to the public.
For more information, contact Rode at 812/465-7026.