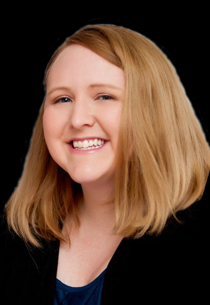 Chrissy Marcum, current Master of Health Administration (MHA) student at the University of Southern Indiana, has been selected to present her MHA capstone project as a poster presentation at the Pediatric Academic Societies Annual Meeting, May 4-7, in Washington, D.C.
The Pediatric Academic Societies (PAS) Annual Meeting is the largest international meeting focused on child health advocacy and research. PAS is made up of four individual pediatric organizations (American Pediatric Society, Society for Pediatric Research, Academic Pediatric Association, and the American Academy of Pediatrics) which co-sponsor the annual gathering of professionals to discuss original research and how it can be applied to actual clinical practice in pediatrics.
Marcum is the Pediatric Hospital Medicine Program Coordinator at Riley Hospital for Children in Indianapolis, Indiana. The poster presentation is titled, "Transfers to Pediatric Tertiary Care: An Analysis of Weekly Trends Predict Greatest Need and Improve Efficiency," and co-authors are Dr. Kenton Hilbish and Dr. Emily Webber, both of Indiana University School of Medicine.
Marcum and her associates reviewed the record of patients transferred to the Riley Hospital for Children between June 2011 and August 2012 to determine which days had the most frequent transfer center calls. They are using this data to improve efficient use of resources, plan for appropriate staffing, and promote safe transfers of patients.
"At an academic medical center like Riley, patient transfers can consume resources, but more importantly can compromise patient safety," said Marcum. "Any time a patient is moved between hospitals, there are risks involving transportation, equipment, and a change in the medical care staff. In this study, we wanted to identify trends to help us predict when transfers occur most frequently so we can plan accordingly in terms of staffing and other measures to keep the patients safe and maintain quality of care."
Marcum plans to graduate with her MHA degree in July 2013. Since 2001, the USI College of Nursing and Health Professions has offered the MHA degree program to prepare graduate students for leadership roles in health care. Students can complete any of the 39 credit hour programs in six semesters. The majority of the programs are delivered online with the exception of three intensive meetings held on the USI campus.
For more information, contact Dr. Kevin Valadares, MHA program director in the College of Nursing and Health Professions, at 812/461-5277.