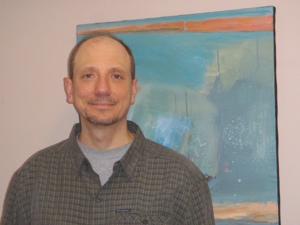 Dr. Anthony Webster, associate professor of anthropology at Southern Illinois University, will present the Community of Scholars lecture, "The Validity of Navajo Is In Its Sounds: The Poetics of Punning in Contemporary Navajo Aesthetic Traditions," from 3 to 4 p.m. Thursday, February 21, in Kleymeyer Hall in the Liberal Arts Center on the USI campus.
In an abstract, Webster wrote, "How can it be that Navajos often consider their language both highly descriptive and simultaneously highly ambiguous? This talk explores the poetic use of punning in Navajo aesthetic traditions. I begin by looking at the use of punning in Navajo in a variety of settings. I suggest that punning is a highly valued verbal aesthetic practice."
Webster's talk also will explore how interlingual punning across Navajo and English can be understood as a form of social critique and mischievous grammar.
Hosted by the USI College of Liberal Arts and the Department of Sociology, Anthropology, and Criminal Justice Studies, the lecture is free and open to the public. For more information, contact Dr. Daniel Bauer, assistant professor of anthropology, at 812/465-7065.