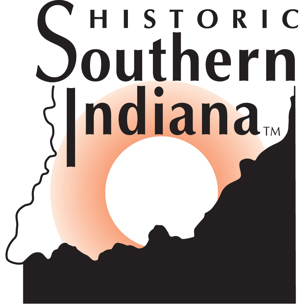 USI's Historic Southern Indiana will recognize a southern Indiana community for its outstanding achievements in preservation, enhancement, and promotion of its distinctive heritage with the 13th annual Community Legacy Award. With the award, Historic Southern Indiana seeks to strengthen the quality of life for residents of and visitors to southern Indiana by paying tribute to excellence in standards of community development.
The Community Legacy Award is open to communities in Clark, Crawford, Daviess, Dearborn, Dubois, Floyd, Gibson, Harrison, Jackson, Jefferson, Jennings, Knox, Lawrence, Martin, Ohio, Orange, Perry, Pike, Posey, Ripley, Scott, Spencer, Switzerland, Vanderburgh, Warrick, and Washington counties. There is no limit on the size of the community who wish to apply for the award.
Benefits of the award include $1,000 to support heritage-related projects, an emblem of achievement for public display, recognition in a public ceremony with HSI board members and state and local officials, promotion through HSI's news services and newsletter, the ability to promote itself as an award-winning community in heritage preservation and tourism, use of the HSI logo in community promotional efforts, and the ability to recognize those who persevered in heritage preservation and provide support for future discussions over preservation.
A panel of judges comprising of Historic Southern Indiana, Historic Landmarks Foundation of Indiana, the Indiana Office of Tourism Development, and the Indiana Department of Natural Resources will select the award-winning community.
Additional information and application are available online at www.usi.edu/hsi/. The application deadline is Monday, March 4 and the winner will be notified by Monday, April 22.
Previous Community Legacy Award recipients include: Aurora, Bedford, Ferdinand, Jeffersonville, Madison, New Albany, New Harmony, Newburgh, Orleans, Rising Sun, Tell City, and West Baden Springs.
Historic Southern Indiana, an outreach and engagement project of USI, was created in 1986 to serve the southern 26 counties of Indiana. Its goals are to identify, preserve, protect, enhance, and promote the historical, natural, and recreational resources of the region. It seeks to implement those goals through programs in historic preservation, history education, heritage tourism, community development, and scenic byways. Its office is a part of the Division of Outreach and Engagement.
For more information, contact Leslie Townsend, director of Historic Southern Indiana, at 812/465-7014 or 800/489-4474.