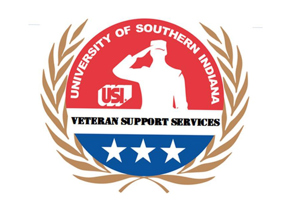 Retired Colonel Roger Peterman will be the featured speaker during USI's Military and Veteran Appreciation Resource Fair and Dinner on Friday, February 7. Cosponsored by Veteran Support Services, the dinner will begin at 5:30 p.m. and will be held in Carter Hall in the University Center.
Colonel Peterman was born in Cobden, Illinois and joined the Army National Guard in 1967. He served in the Field Artillery in both enlisted and officer positions. Before retiring in 2000, he commanded two Artillery Batterie's, an Artillery Battalion and the 38th Division Artillery.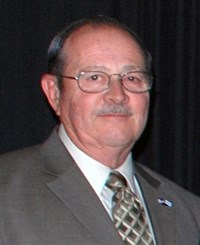 His awards and decorations include the Legion of Merit, Meritorious Service Medal with two Oak Leaf Clusters, Army Commendation, Army Achievement Medal, and the Army Reserve Component Achievement medal with Silver Oak Leaf Cluster and two Bronze Oak Leaf Clusters. In addition, Colonel Peterman also was awarded the Ancient Order of Saint Barbara Medal by the United States Field Artillery Association.
In civilian life, Colonel Peterman retired in 2002 as corporate logistics manager for Thomson Consumer Electronics where he was employed for 38 years. He served six years as the transition assistance advisor for the State of Indiana. He owns a small metalworking business and is active in his church, National Guard Association, Association of the United States Army (AUSA), and American Legion. 

Colonel Peterman holds a Bachelor of Science degree in human resource management from Oakland City University. He currently resides in Greenwood, IN.
Dinner is free to current USI student veterans and one guest. A fee of $17 per person is required for all others who wish to attend. Seating is limited and reservations are required by Wednesday, January 29.
A resource fair for military personnel and veterans also will take place. Free and open to the public, the resource fair will be held from 3 to 5:30 p.m. in Carter Hall and will feature a number of University and local vendors who are devoted to a wide range of resources targeted to military and veteran personnel. Booth space for any interested nonprofit or business is available at no charge.
For more information, or to make a reservation for booth space or dinner, contact USI's Division of Outreach and Engagement at 812/464-1864.