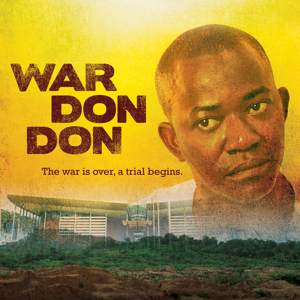 The University of Southern Indiana will observe International Human Rights Day with two programs December 9-10. On December 10, 1948, the Universal Declaration of Human Rights was adopted by the members of the United Nations. This year marks the 65th anniversary of this remarkable achievement.
First, Dr. McSamuel R. "Mac" Dixon-Fyle, professor of history at DePauw University, will present "Africa: The Continent that Human Rights Forgot" at 6 p.m. December 9 in Kleymeyer Hall in the lower level of the Liberal Arts Center.
Second, a screening of the documentary "War Don Don," about the special criminal court for Sierra Leone, will be shown at 3:30 p.m. December 10 in Kleymeyer Hall. The screening will be followed by a panel discussion focusing on human rights for the past 65 years.
Panelists include Dixon-Fyle and USI's Dr. Matthew Hanka, assistant professor of political science and chair of the Master of Public Administration Program; Dr. Oana Armeanu, associate professor of political science; and Dr. Jay Dickerson, assistant professor of social work and director of the USI Center for Social Justice Education. A reception will follow in the McCutchan Art Center/Pace Galleries.
USI's International Human Rights Day events are sponsored by the Master of Public Administration Program, International Studies, Political Science and Public Administration Department, Political Science Society, and College of Liberal Arts.