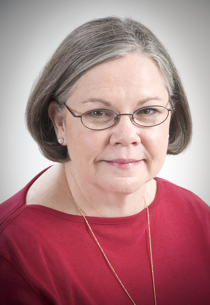 Phyllis Maddox, assistant professor emerita of dental hygiene at the University of Southern Indiana, is the recipient of the 2013 Sydney L. and Sadelle Berger Faculty Community Service Award. The award recognizes a USI faculty member for distinguished community service. It was established in 1996 by Charles L. and Leslie Berger in honor of his parents, Sydney L. and Sadelle Berger.
Maddox holds a bachelor's degree in dental hygiene education from Indiana State Univeristy Evansville and a master's degree in education from Indiana State University. Prior to coming to USI in 1978, she worked as a dental hygiene practitioner for four years in Evansville. She will retire in May 2013 after more than 30 years of service to the University. 
Maddox is known as a community advocate focused on meeting the needs of underserved people in the Tri-state. She has coordinated and supervised oral cancer screenings and health education programs for many local elementary schools and organizations including Community First Health Care, Evansville State Hospital, ECHO Health Center, CK Newsome Community Center, Fulton Avenue Head Start Program, Central Day Care, Evansville ARC Child Life Center, the Communities of Solarbron, Impact Ministries, and the Evansville Coalition for the Homeless.
As a dedicated educator, Maddox strives to prepare the next generaton of oral care advocates by placing USI dental hygiene students in acute care settings and seeking opportunities for service outside the classroom. She spearheaded the development of a partnership between the USI dental hygiene program and the Oncology Unit at Deaconess Hospital, where students administer to the dental needs of critically ill patients. She also participated in the Vanderburgh County Jail's bi-annual health fair, supporting dental hygiene students as they educated inmates on good oral care practices.
"Phyllis has been a valued member of the College of Nursing and Health Professions faculty for more than 30 years," said Ann White, dean of the College of Nursing and Health Professions. "Her contribution to providing oral care to the community and her dedication to educating future dental hygienists has been impressive. She had a major role in establishing the credibility and excellent quality of our dental hygiene program."
The Berger Award recipient is selected by the USI Faculty and Academic Affairs committee and was announced during the Honors Program for the College of Nursing and Health Professions in April 2013.
Read about previous Berger Award recipients here.