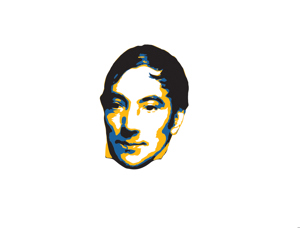 The University of Southern Indiana's Historic New Harmony invites the public to celebrate Robert Owen's 250th Anniversary of his birth with 250 exciting events and activities throughout the year. Owen and his descendants made a significant impact on the town of New Harmony since Owen purchased it from the Harmonists in 1825.
The 250-day celebration will look at Owen's lasting legacy and the significance his philosophies of social reform play in the world today. The celebration will include a range of programming for all ages including social media posts, exhibits, community days and virtual programming.
Historic New Harmony's international partners include New Lanark World Heritage Site, in New Lanark, Scotland and the Robert Owen Museum in Newtown, Wales. Local partners include the Center for Communal Studies at USI, USI faculty members, Working Men's Institute, New Harmony Business Associates and the Garden Club of New Harmony.
"The 250th anniversary of Robert Owen's birth is not just a wonderful international opportunity to celebrate this great man and his impact, but also his time in New Harmony. It defined an entire era of our historic town, culture and traditions ... reverberations that you can still see and feel today," said Daniel Mason, Assistant Director of Historic New Harmony. 
Owen believed in equality among humans and believed that men and women should have equal rights, privileges, personal liberties and access to education. His work to promote fair labor practices and wages to provide for ample shelter, food and basic comforts of life built a legacy that has outlasted his great utopian experience in New Harmony.
"I have always considered New Harmony to be my second home. It was not only a safe haven but also a place for me to learn and think freely; it allowed me to experience life around me thoughtfully and without haste," said Abigail Owen-Pontez, Robert Owen's great-great-great-great granddaughter.
"Our aim this year is to celebrate not only the legacy he left behind but also the ways in which we can educate new generations so that they, too, can grasp the importance of his undertakings and prominence they still hold in the world today. His legacy remains a driving force in New Harmony, which echoes his unparalleled activism for social reform and yearning for peace and harmony," Owen-Pontez said.
In addition to virtual programming via Zoom and social media, most events are free and will include:
Virtual Conversation Series with Robert Owen theme

Robert Owen Scavenger Hunt

Robert Owen's Birthday Party 

Creative Writing Contest judged by Indiana Poet Laureate, Matthew Graham

Community Days (Wellness Day, Garden Day, Movie Day)
Additional events and programming will be added throughout the year. The events will follow COVID-19 safety protocol and procedures. These are subject to change and will follow USI's guidelines to ensure the public's safety.
"We want to make the Robert Owen 250th celebration as accessible and safe as possible. We will proudly offer both virtual and in-person opportunities to celebrate Robert Owen and his legacy," said Claire Eagle, Community Engagement Manager, Historic New Harmony.
To learn more, see a schedule of events and review the University of Southern Indiana's COVID-19 policy, please visit our website at www.USI.edu/Owen250
This program has been made possible through a grant from Indiana Humanities in cooperation with the National Endowment for the Humanities.
For more information about Historic New Harmony, contact Erin McCracken Merris, Marketing Specialist for USI Outreach and Engagement, at emccracken@usi.edu.