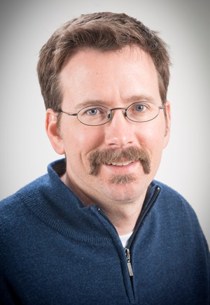 The University of Southern Indiana College of Liberal Arts will feature "An Excellent House of Private Entertainment: The Harmonist Tavern in New Harmony, 1815-1825," a presentation by Dr. Michael Strezewski, Associate Professor of Anthropology, at 3 p.m. Friday, March 26. The public can attend by going to USI.edu/lafc to find the webinar link.
Taverns were an essential institution in the frontier-era Midwest, providing food, drink, and sleeping quarters for travelers. Very little, however, has been written their operation, due mostly to a lack of primary documents. From1815 to 1825, the Harmonists operated a tavern on the corner of Main and Tavern streets in New Harmony. Recent transcription and analysis of the Harmonist tavern daybooks has provided a glimpse into how this business operated and the types of alcohol that were popular among its patrons. While beer, hard cider, and wine were served at the tavern, sales of one drink in particular, whiskey, continued to climb through 1820. After this point, however, its sale was abruptly curtailed. Clues from Harmonist history provide a robust explanation for why the Harmonists chose to stop selling whiskey and other hard alcohol in their tavern.
Strezewski's presentation is part of the Spring 2021 Liberal Arts Faculty Colloquium. Each Fall and Spring Semester, USI faculty members from the College of Liberal Arts present individual, free public lectures featuring their current research. To see the current lineup of speakers for this semester, including past presentations, visit USI.edu/lafc.
These virtual colloquia will be live-streamed to the USI College of Liberal Arts Facebook page and recorded. For more information, contact Dr. Urska Dobersek, Assistant Professor of Psychology, at 812-461-5203 or udobersek@usi.edu.