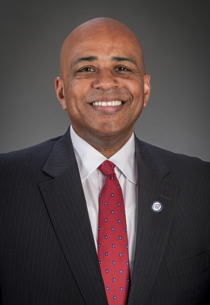 Ronald S. Rochon, University of Southern Indiana President, has been appointed to the Governor's Workforce Cabinet (GWC) by Indiana Governor Eric J. Holcomb. Rochon will serve a two-year term through September 30, 2022 subject to reappointment.
"It is an honor to be asked to serve in this role and contribute to this important discussion," said Rochon. "Our state's investment in higher education directly leads to improved employment opportunities for Hoosiers, and I'm eager to be a part of helping our workforce grow and thrive."
As part of its ongoing engagement in the development of economic, cultural and educational opportunities in southern Indiana, USI has actively provided leadership on issues of workplace development through applied research, scholarly engagement, service learning, faculty and student consulting and regional partnerships. During Rochon's tenure, USI has received grants from the Lilly Foundation to develop opportunities for adult learners and from the U.S. Department of Health and Human Services and the Indiana State Department of Health for workforce development in health and dementia care.
The GWC was formed in 2018 with the mission of addressing current and future education and employment needs for individuals and employers, strengthening Indiana's economy by integrating and aligning state and federal resources, and ensuring a talent-driven education and workforce system. The membership of the GWC includes the business community, K-12 representatives, postsecondary institutions, Indiana lawmakers, and leaders from Indiana state agencies.
For more information, contact Sam Rourke at SRourke@gov.IN.gov.