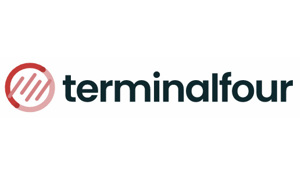 Several factors, including staffing and workload adjustments necessitated by COVID-19, have caused a delay in the implementation of Terminalfour, the University's new website content management system (CMS). As the Web Services team shared during a workshop at the Spring Meeting in January, the transition from the University's current CMS, Umbraco, to Terminalfour was expected to take place at the end of the summer. The new tentative date for the change is January 1, 2021.  
Preparation for the transition is well underway, but with thousands of University webpages, it is a time-intensive process. As the Web Services team continues its efforts behind the scenes, all University departments and offices are asked to continue to maintain, and, when appropriate, update their webpages. This includes providing relevant information or changes pertaining to COVID-19 as well as deleting outdated or unused information. Current webpages will be synced when the transition to Terminalfour is made, so material will not be lost. Web Services will provide Terminalfour training(s) and/or training materials for employees prior to its rollout. 
Among its features, Terminalfour offers greater server stability through cloud hosting as well as an ability to handle a higher volume of web traffic. Webpage administrators will also be able to "live edit" while updating pages to view changes in real time. When the transition from Umbraco to Terminalfour is complete, all University webpages will be switched to the new CMS at the same time; these updates will not be made in stages. 
Additionally, Terminalfour will provide an updated University calendar. This function, which will slightly alter the current process used to submit University events, is expected to be in use in September. Additional information and training about this process will be provided in the coming weeks.