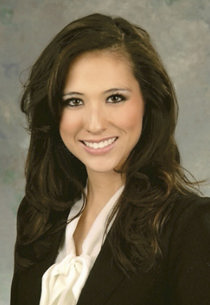 The University of Southern Indiana will hold a Commencement ceremony for undergraduate students in the College of Liberal Arts at 9 a.m. Saturday, April 27 in the Screaming Eagles Arena on the USI campus.
Amy L. Beard, class of 2009, is USI's commencement speaker for the College of Liberal Arts. While attending USI, Beard earned bachelor's degrees in economics and Spanish, with a minor in international studies as a University Honors Scholar, and served as student body president. She earned her Juris Doctor from the Indiana University McKinney School of Law in 2013.
Beard has been general counsel for the Indiana Department of Insurance since 2017. In this role, she is the chief legal officer and provides advice to the department on all insurance-related matters. As general counsel, she advises the insurance commissioner on matters including domestic insurance companies' acquisitions and mergers, regulatory practices, and numerous other corporate and regulatory issues.
Beard is a member of the State Bar of Indiana, the Indianapolis Bar Association, and the Indiana State Bar Association. She was appointed by the Governor of Indiana as an advisory member of the Indiana Executive Council on Cybersecurity. She is a member of the USI Foundation Board of Directors and the USI Alumni Association. She is a past recipient of the Phenomenal Women of USI and the Community Award, and the Sherrianne Standley University Service Scholarship. Beard currently resides in Indianapolis.
Also at the College of Liberal Arts ceremony, Riley K. Cornett will receive the President's Medal, the highest honor the University presents to a graduate. Cornett, a native of Mt. Vernon, Illinois, is graduating magna cum laude with a bachelor's degree in communications studies and has served as a strong ambassador for higher education and for the University in her time as a student leader. She plans to pursue graduate studies in higher education administration with the goal of eventually working on a university campus as a dean of students.
Guests are not required to have tickets for the Spring 2019 Commencement ceremonies but graduates must make a reservation to participate. All planning to attend are strongly advised to review the Screaming Eagles Arena Prohibited Items and Security Policy at USI.edu/arena-security. Once capacity within the Arena is met, attendees will be directed to the University Center East Conference Center, where a livestream of the ceremonies will be shown.
A reception for the graduates and their friends and families will follow the ceremony and will be held in University Center East.
Three other colleges at USI will conduct ceremonies on Saturday, April 27 according to this schedule:
Romain College of Business, noon
College of Nursing and Health Professions, 3 p.m.
Pott College of Science, Engineering, and Education, 6 p.m.
A commencement ceremony for graduate students will be held at 6:30 p.m. Friday, April 26. Live video of each ceremony will be streamed in University Center East Conference Center (Rooms 2217-2220). The ceremonies also may be viewed online at USI.edu/live-stream.