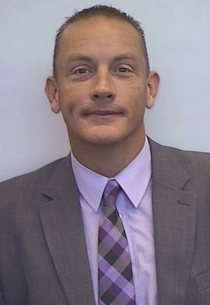 The University of Southern Indiana will hold a Commencement ceremony for undergraduate students in the Pott College of Science, Engineering, and Education at 6 p.m. Saturday, April 27 in the Screaming Eagles Arena on the USI campus.
The speaker for the Pott College of Science, Engineering, and Education Commencement ceremony is B. J. Watts, class of 2001. Watts earned his bachelor's degree in education from USI, where he was a member of the men's basketball team, and a master's degree in education from Indiana Wesleyan University in 2013.
Watts is currently chair of the Indiana State Board of Education. He was appointed to the State Board by Governor Mitch Daniels in 2012 and was reappointed by, then Governor and current United States Vice President, Mike Pence in 2015, and Governor Eric Holcomb in 2018. Prior to his service as chair, Watts was selected to serve as the State Board vice-chair in 2018. 
Currently, Watts is the executive director of Opportunities through Partnerships that Transform and Inspire (OptIN), a program offered by the Evansville Vanderburgh School Corporation to educate students on their options—either post-secondary or career—that best match their interests and strengths, and will give them a clear path for success. In 2018, OptIN was selected as one of five workforce development programs in the country to serve as a Community of Practice by the US Department of Education.
In 2000, he was the youngest person in history to be elected to the Evansville City Council. He served on the Council for a total of 11 years from 2000-11, including six years as president. He is a previous member of the Mesker Park Zoo Advisory Board and the Mayor's Education Roundtable, and a current member of the National Association of State Boards of Education. He resides in Evansville with his wife Jamie and their two sons.
Guests are not required to have tickets for the Spring 2019 Commencement ceremonies but graduates must make a reservation to participate. All planning to attend are strongly advised to review the Screaming Eagles Arena Prohibited Items and Security Policy at USI.edu/arena-security. Once capacity within the Arena is met, attendees will be directed to the University Center East Conference Center, where a livestream of the ceremonies will be shown.
A reception for the graduates and their friends and families will follow the ceremony and will be held in University Center East.
Three other colleges at USI will conduct ceremonies on Saturday, April 27 according to this schedule: 
College of Liberal Arts, 9 am.
Romain College of Business, noon
College of Nursing and Health Professions, 3 p.m.
A commencement ceremony for graduate students will be held at 6:30 p.m. Friday, April 26. Live video of each ceremony will be streamed in University Center East Conference Center (Rooms 2217-2220). The ceremonies also may be viewed online at USI.edu/live-stream.